Hande Ercel, who has frequently mentioned his name with his recent series and private life, is one of the most popular famous names. Ercel's life, which attracted attention as a Turkish TV actress with the most followers on Instagram last year, is a topic that many people are curious about. Let's get to know the beloved name of the screens, which fascinates with its clear beauty.
The Beautiful Actress Has An Older Sister A Year Older Than Herself
Gamze Ercel, the older sister of the beloved actress, was born on January 18, 1992 in Balıkesir. Gamze Ercel, who graduated from Canakkale 18 Mart University Fashion and Textile Design Department, has been interested in design for 10 years.
Gamze Ercel, who was selected as "Miss Cinema" in Miss Face of Cinema, draws attention with her beauty like Hande Ercel. Continuing her career with acting, Gamze Ercel had previously appeared in productions such as "Cilgin Dershane Universite", "Hayat Agaci", "Umuda Kelepce Vurulmaz" Gamze Ercel, who entered the world house with advertiser Caner Yildirim in 2019, gave birth to a girl named Aylin Mavi in the same year.
Her Mother Aylin Ercel Sadly Died in 2019 Due to Cancer
Hande Ercel and her sister Gamze Ercel have always supported her mother in this difficult process, but unfortunately Aylin Ercel died when she could not respond to all measures and treatments.
Kaya Ercel, The Father of the Famous Player, Works at the Authorized Service of a White Goods Company in Bandırma
Expressing his value to his family at every opportunity, the actor often shares the time he spent with his father.
Ercel took 2nd Place in Miss Civilization of the World Beauty Pageant in Azerbaijan in 2012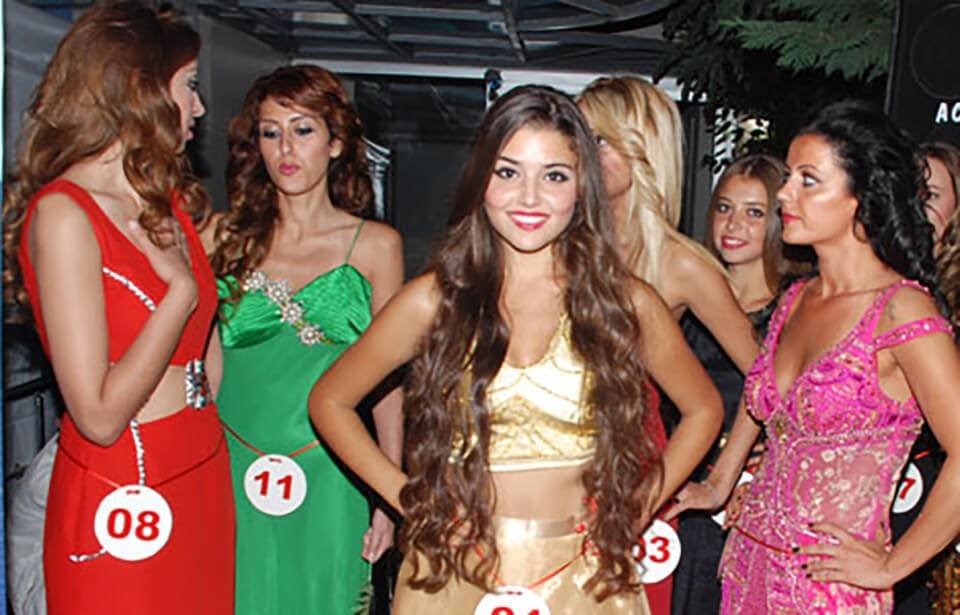 Speaking of her Ready-made Beauty, Let's not forget that She Has Recently Overtaken Names such as Miranda Kerr, Emma Watson and Selena Gomez and was Chosen as the Beauty of the World.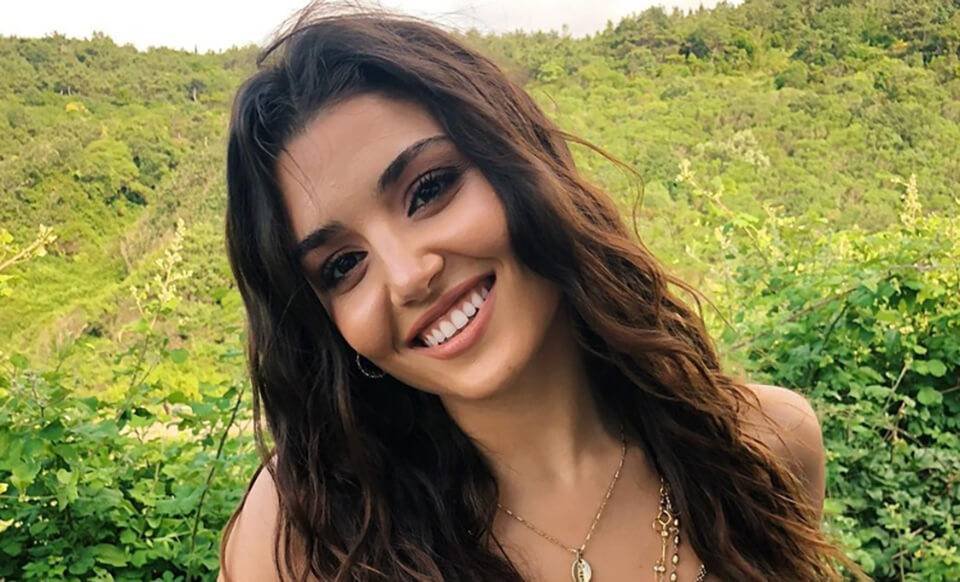 Three plastic surgeons working at the Los Angeles Cosmetic Surgery Clinic in the USA organize the "Top Beauty World" organization to determine the 100 most handsome men and 100 most beautiful women in the world. Hande Ercel was chosen first in Top Beauty World 2020.
Turkish celebrities Tuba Buyukustun ranked 29th, Fahriye Evcen 45th, Demet Ozdemir 75th, Elcin Sangu 83rd and Neslihan Atagul 89th in the list.
She Once Hosted a Program called Magazin Em
She Appeared on Camera for Commercials for Several Brands, including L'oréal Paris and DeFacto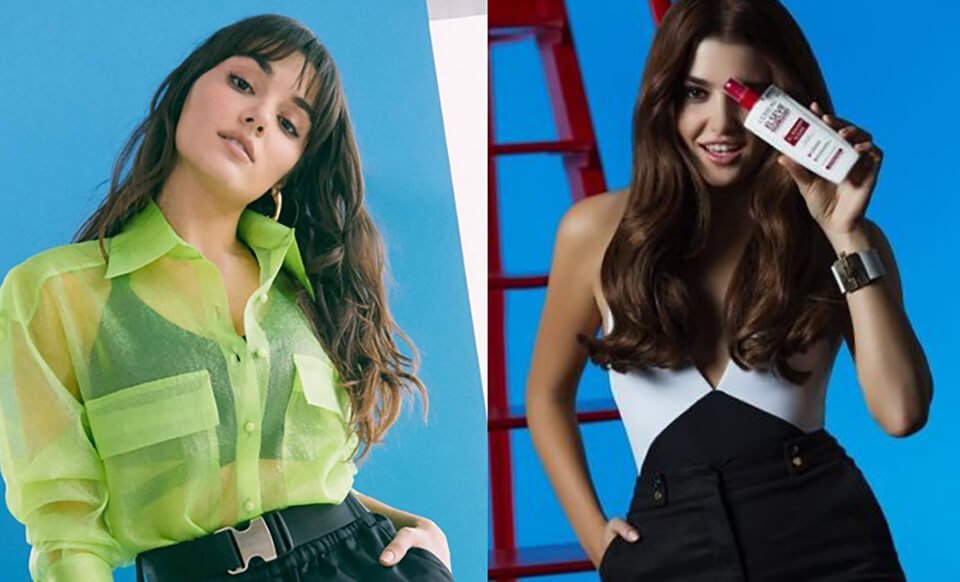 Ercel has recently become the advertising face of the Nocturne brand. Takvim newspaper stated that Erçcel earned 1 million 550 thousand TL with two advertising agreements.
The Actress, Who is Among the Names Befitting the Screen with Her Beauty, also Comes Up with Aesthetic News from Time to Time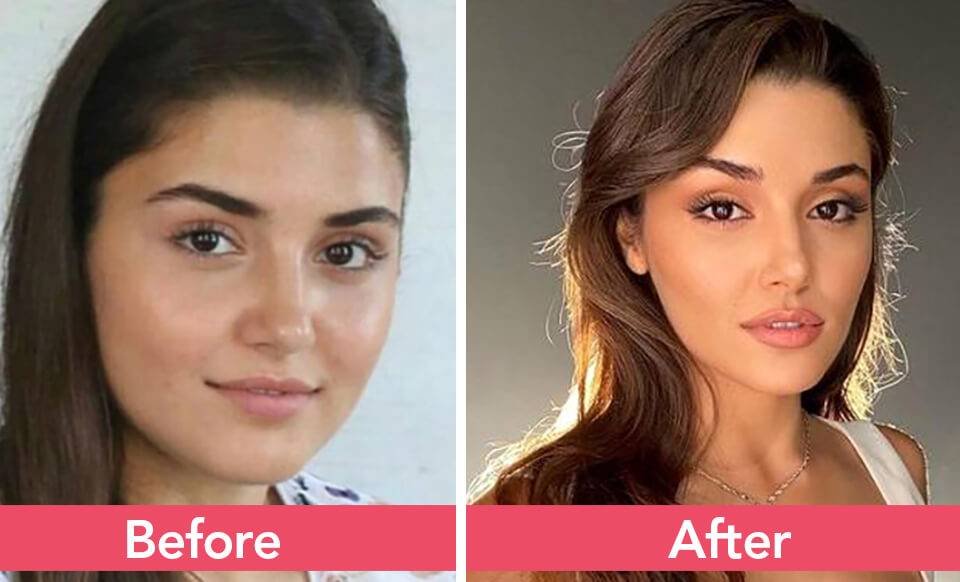 The questions "Did Hande Ercel have aesthetics?", "What aesthetics did Hande Ercel have?" are in the minds of many people. The aesthetic procedures performed by Hande Erçel, who underwent bichectomy, which is based on removal of fat on the cheeks, are as follows:
Lip filler
Dental aesthetics
Bishectomy (Hollywood cheek)
Hande Ercel's aesthetic state is revealed in the photo above.
The Famous Actress became the Person with the Most Followers after Nusret and CZN Burak, according to 2020 Instagram data. Ercel, which currently has 19.2 million followers, enjoys every share
One of them is the bikini pose given by the beautiful actress. In fact, the phrase "Hande Ercel posing in a bikini" has become one of the most sought-after topics about the famous actress. The leopard print bikini pose you see above received more than 2 million likes.
Hande Ercel is a name that Often Comes Up with Ex-Lovers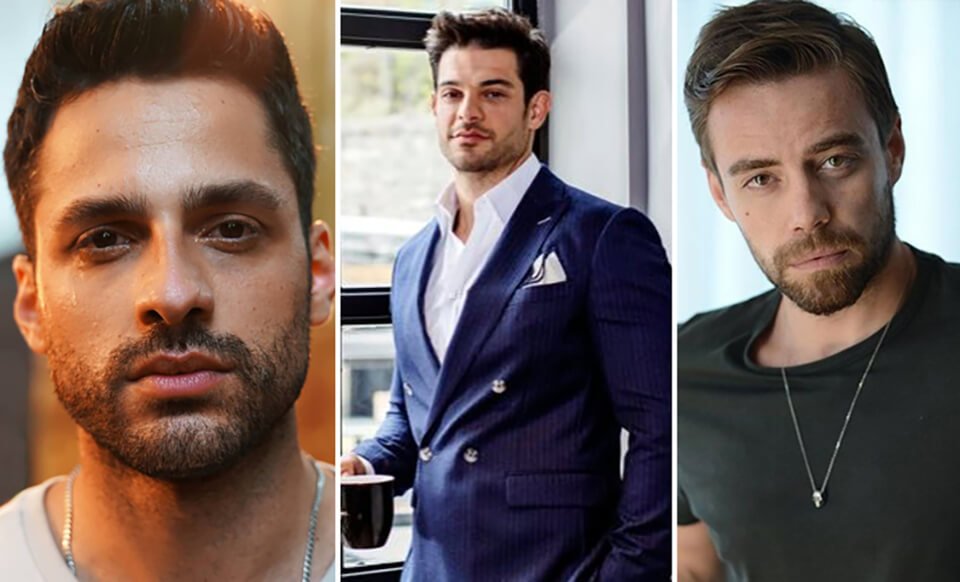 Here are Hande Ercel's ex-lovers:
Ekin Mert Daymaz: Hande Ercel and her lover Ekin Mert Daymaz had a relationship for about 1.5 years.
Mehmet Dincerler: He was a close friend of Mert Daymaz. Hande Erçel stayed with her lover Mehmet Dincerler for 2 months and did not give any images. He is also a business person. Allegedly, Hande Ercel ended his relationship because he complained that Mehmet Dincerler was a workaholic, but Ercel said "I want to stay on the agenda with my work". For Mehmet Dincerler's relationship with Hande Ercel, Mert Daymaz said, "I ended my relationship with Hande six months ago. I'm not talking to Mehmet either. I wish them happiness." He made the explanation.
Murat Dalkilic: Hande Ercel had been with Murat Dalkilic for 3 years. The separation of the couple, who came to the marriage stage, was on the agenda of the magazine for a long time. In fact, the question of "Hande Ercel Murat Dalkilic left" has become one of the most common searches about the beautiful actress for a long time.
Currently, she is in love with Kerem Bursin.