It's time to choose between the two most handsome and successful actors in Turkey! Both actors have a lot of fans. We wonder who will come first in this poll. We think it's hard to decide. Then let's begin. Come on, it's time to choose between Cagatay Ulusoy and Can Yaman! Cagatay Ulusoy vs Can Yaman… Which one do you choose?
Can Yaman
Can Yaman was born on November 8, 1989 in Suadiye, Istanbul as the only child of his family. His father's name is Guven Yaman, and his mother's name is Guldam Can. When Can Yaman was 5, his parents separated. His grandmother is of Macedonian and his grandfather is of Yugoslav origin.
After attending primary and Secondary School at Bilfen College, he completed his high school education at the Italian High School. In his senior year of high school, he studied in Ohio in the United States through a student exchange program. After high school, he studied at Yeditepe University Faculty of Law on a scholarship and graduated in 2012. While still in college, he went to Washington with an exchange program and took law classes.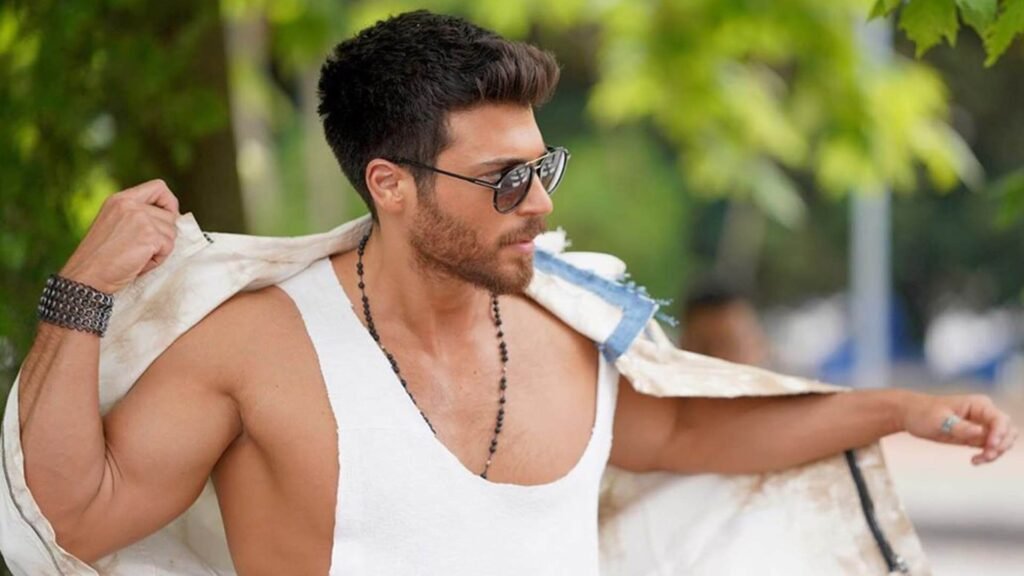 In 2014, after graduation, he worked as a lawyer for six months at a world-famous corporate firm called PricewaterhouseCoopers for a compulsory internship of 1 year.
Can Yaman started acting after studying acting from Cüneyt Sayil.
A licensed basketball player, he is also interested in football, guitar, piano, drums, table tennis, rafting, badminton.
He can speak Turkish, Lazca, Italian, English and German. He also began to study dance, as he believed it would contribute to his acting.
Cagatay Ulusoy
Cagatay Ulusoy, model, TV series and film actor, opened his eyes to life in Istanbul on September 23, 1990. Cagatay Ulusoy, who completed his university education at the Department of Irrigation Systems of the Faculty of Forestry of Istanbul University, is 1.90 cm tall and 81 kg in weight. Cagatay Ulusoy, Libra, was selected as the first in the Best Model of Turkey contest held in 2011.
He played the lead role of Sarp in the series Icerde which aired on TV screens on 19 September 2016. Vahide Percin studied acting from the art school owned by Altan Gordum and acting lessons from Ayla Algan. He made his acting debut on Show TV screens in 2011 with the character Emir Sarrafoglu in the series Adini Feriha Koydum. The series ran for 2 seasons.
Cagatay Ulusoy, who has participated in many important series and cinema projects, played the character of Lieutenant Ahmet Onur in 2011, also playing the lead role in the film Anadolu Kartallari. He played the role of Yaman Koper in the series Medcezir which aired on Star TV screens in 2013. He's earned millions of likes. Ulusoy, who took the lead role together with Serenay Sarıkaya in the series Medcezir, has become a name that is loved and appreciated by a very wide segment. He played the character of Baris in the film project Delibal, which entered the white screen in 2015.
Cagatay Ulusoy, who started his career as a model, has become a name that everyone knows and likes in a very short time with his projects on both the screen and the white screen. However, Cagatay Ulusoy also appeared in the commercial film for the first time in a Jean company that continues to sell actively in the Turkish market and has been the face of this brand as of 2016.
Cagatay Ulusoy finally starred in the series The Protector (Hakan Muhafiz), in which he played Hakan, The Last guard of Istanbul, and told about the adventure of Hakan, whose entire world was turned upside down after he learned that he had to protect Istanbul with a secret mission assigned to him in history.
He will last star in the series Yesilcam, which will be broadcast on BluTV. The series is expected to air shortly.
Now it's time to choose!
Cagatay Ulusoy vs Can Yaman