The cast of Kardeslerim is curious. The Doruk character featured in the cast of Kardeslerim attracted attention. Onur Seyit Yaran portrays the character of Kardeslerim Doruk. Here are Kardeslerim who is the Doruk, how old is he, where is he from, what is his instagram address, what series did he play? Here is information about the character of Kardeslerim Doruk, played by Onur Seyit Yaran…
| | |
| --- | --- |
| Date Of Birth: | January 13, 1995 |
| Place Of Birth: | Istanbul |
| Length | 1.87 m |
| Weight | 78 kg |
| Eye Color | Green |
| Sign | Capricorn |
| Marital Status | Single |
| Lover | – |
| Education | Halit University |
| Instagram | @onurseyityaran |
How old is the handsome actor Onur Seyit Yaran, born in Istanbul in 1995? In what series did Onur Seyit Yaran play? Who is Onur Seyit Yaran? You can find answers to all questions in our article.
Who is Onur Seyit Yaran?
Onur Seyit Yaran was born in Istanbul on January 13, 1995. He was originally Ordu from his father's side. He is a student in the Department of Sports Management at Haliç University Sports Academy. Onur Seyit Yaran, who played football for a long time as a licensed player, is a chess athlete as well as a football player. He competed professionally between 2008 and 2011. Galatasaray English German and Onur Seyit Yaran is a dark supporter of Galatasaray.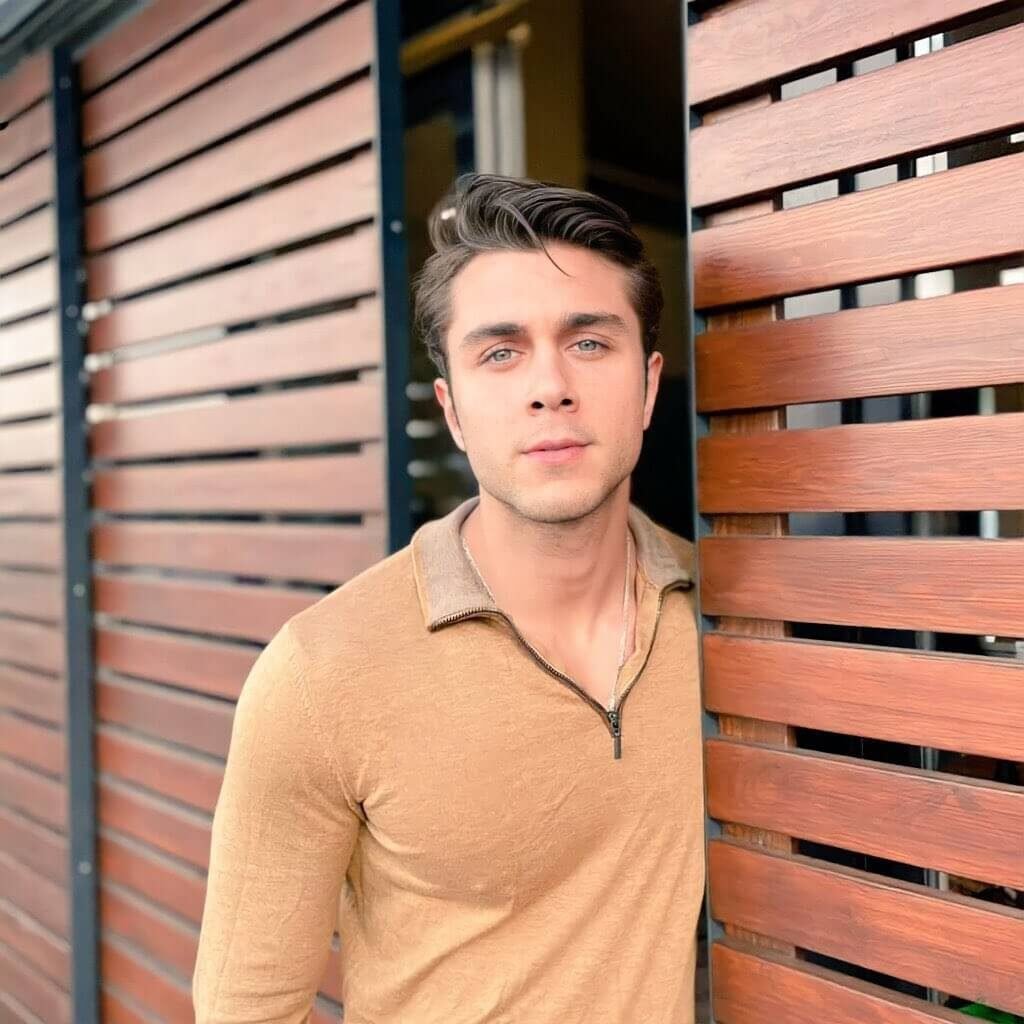 He is the winner of the best Model Turkey and Best Model of the world competition held in 2016. Onur Seyit Yaran, who stepped into acting life with the series Kalk Gidelim, which aired on TRT 1 screens in 2018, gives life to the character Enes in the series Vuslat, which is now broadcast on TRT 1 screens. Onur Seyit Yaran is 1.87 meters tall, 78 pounds and Capricorn.
Onur Seyit Yaran's Career
He started his career by participating in the best Model Turkey and Best Model of the world competitions in 2016 and was selected as the first in these competitions. He then moved on to acting career and experienced his first acting experience with the series Kalk let's go, which aired on TRT 1 channel. In this series, Ufuk Ozkan, Erkan Sever, Ayca Varlier and Mehtap Bahri acted together with actors such as. He gave life to the Canberk Dal character in the series let's get up. Canberk character, in his 20s. He is the son of Mustafa Ali and Nurcan. Her handsome father, thanks to a rich life accustomed to the hearts of pretty girls who don't know what poverty is fun, flirtatious, expensive cars roving, a private college, but the way to school, not knowing feels the need to constantly make jokes the devil, furry, very smart but very irresponsible, wandering 'funny Mahmoud' has.
In 2019, he gave life to the character of Enes in the series Vuslat, which was broadcast again on TRT 1 channel. Here he worked with such names as Kadir Dogulu, Devrim Ozkan, Mehmet Ozgur.
Yaran is currently starring in the series Kardeslerim with names such as Su Burcu Yazgi Coskun, Ahu Yagtu, Halit Ozgur Sarı, Yigit Kocak and Gozde Turker, which started its broadcasting life in 2021. The actor who gave life to the climax character of the series Kardeslerim became one of the most curious characters of the series.
What's the subject of Kardeslerim?
Kardeslerim series tells about being a family, being a brother, right and wrong, existence and absence. Sad news waiting for four brothers who cling to life and family with love! Kadir, Omar, Asiye and Emel… four beautiful brothers who lived a happy and peaceful life with their mother Hatice, their father Veli, their pockets are empty but their hearts are full of love… until that black day that darkened their lives, left them lonely, neck bent…
These four brothers, who are unclear where they will be thrown and have no one to hold on to but each other, struggle to survive after what has happened, while Akif Atakul is looking for ways to get away without paying for what he has done.