You can find all the details you want to know about Serkan Cayoglu in our news… Who is Serkan Cayoglu? Where he was born, how old he is, height, weight, TV series and movies he played in…
| | |
| --- | --- |
| Date Of Birth: | May 31, 1987 |
| Place Of Birth: | Germany |
| Length | 1.88 m |
| Weight | 85 kg |
| Eye Color | Brown |
| Sign | Gemini |
| Marital Status | Single |
| Lover | Ozge Gurel |
| Education | Erlangen University |
| Instagram | @serkancayoglu |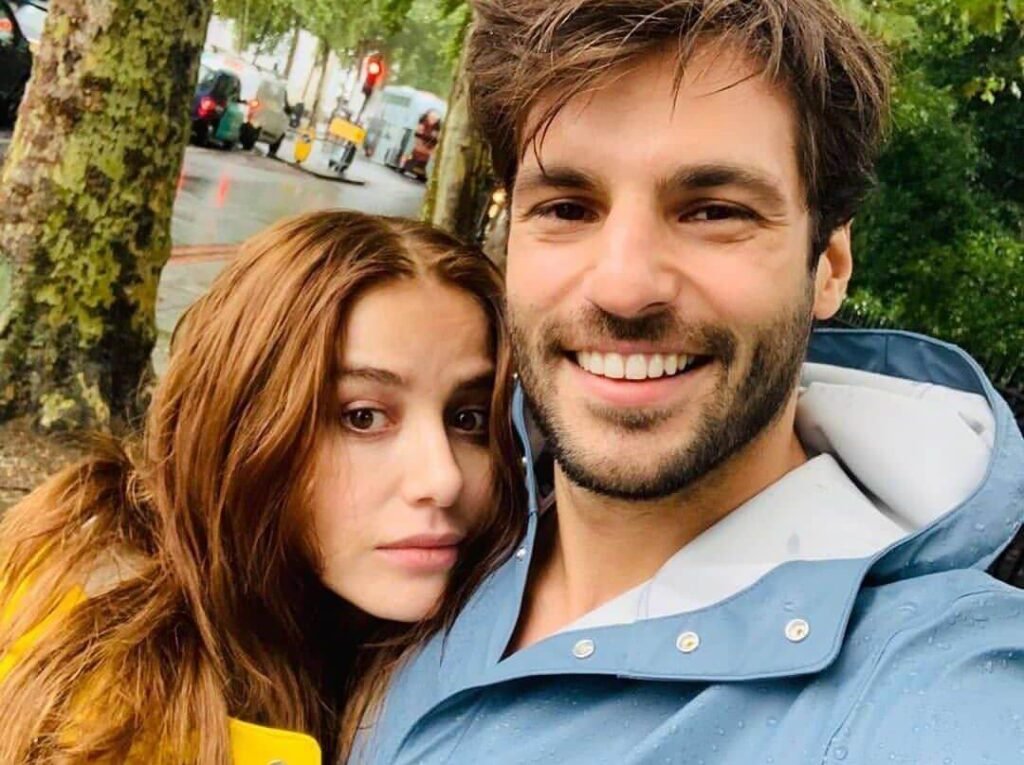 Serkan Cayoglu was born in Germany in 1987. He has a twin brother who doesn't look like him. He studied economics at the Erlangen University where he studied in Germany. She also modeled while studying at university.
Serkan Cayoglu, who came to Istanbul to become an actor Umit Çırak took acting lessons from Umit Cırak and Dolunay Soysert at the modern acting techniques workshop.
In 2012, he started his acting career by playing Merve Bolugur's friend from Italy in the season finale of the series "North South".
In 2013, he also played in Hande Yener's "Ya Ya Ya" video.
Aslıhan Gurbuz plays as the Lead Actress in the series Zeytin Tepesi (Olive Hill), which premiered on Kanal D screens on January 14, 2014. Other roles include artists such as Tayanc Ayaydın, Atilla Saral, Zerrin Sumer, Haldun Boysan, Salih Bademci, Ayca Varlier, Hakan Karahan. Olive Hill was produced by MF production Faruk Bayhan and Faruk Aksoy. Serkan Cayoglu also gave life to the character of Burak Altaylı in this series. The series ended with the final episode on April 2, 2014 due to falling ratings.
Serkan Cayoglu co-starred with Ozge Gurel, Daghan Külegeç, Nilperi Sahinkaya in the series Kiraz Mevsimi (cherry season) which began airing on Fox on July 4, 2014.The handsome actor became the lover of young girls with the character of frosty Dincer, whom he portrayed in the series. The actor then appeared on camera in the series Hayatımın Askı (Love of my life) as the character Demir Cerrahoğlu. Serkan Cayoglu who appeared as the lead actor in the Börü series, then played in the series Yeni Hayat (New Life).
Finally, in 2019, Serkan Cayoglu, who played the lead role in the Halka (Ring) series, shared the lead role with Hande Ercel.
Serkan Cayoglu TV Series
2020 – Yeni Hayat
2019 – Halka
2017 – Börü
2016 – Hayatımın Aşkı
2014-2015 – Kiraz Mevsimi
2014 – Zeytin Tepesi
2012 – Kuzey Güney