We have prepared a list of the 10 most handsome Turkish actors for you…
Here are the actors who have been talking a lot about their handsome as well as their acting recently… So, what is your favourite?
10 – Ibrahim Celikkol
Ibrahim Celikkol was born on February 14, 1982 in Kocaeli Izmit. He modeled professionally and played basketball for a while before becoming an actor. His first acting experience was the "Pars Narkoterör" series, which was a leading role and shot by Osman Sınav in 2008. "M.A.T." screened on TRT1 in 2009. He starred in the TV series. In 2010, he played in the TV series "Sharp Knife" on Fox TV and "Karadaglar" on Show TV. Ibrahim Celikkol, who portrayed the character of Mehmet Cavus in the TV series Seddülbahir 32 Saat, which was broadcast on TRT1 screens in 2016, appeared before the audience with the identity of Ali Nejat Karasu in Kordugum series on Fox TV in the same year. He married Mihre Mutlu in Datca, Mugla in 2017. Ibrahim Celikkol is 1.87 meters tall, 80 kilograms and Aquarius. Ibrahim Celikkol now shares the lead role with Demet Ozdemir in the series Dogdugun Ev Kaderindir, which many people watch.
9 – Engin Akyurek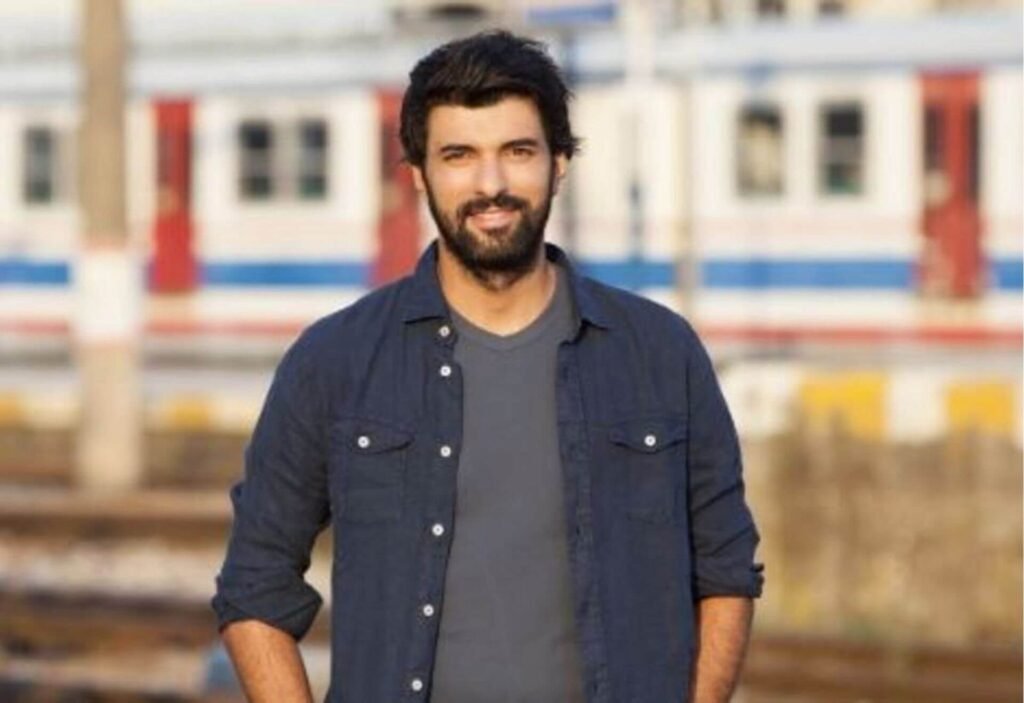 Engin Akyurek was born in Ankara on October 12, 1981. Akyurek is originally from Erzincan Tercan. Engin Akyurek's height is 1.87 meters, weight is 83 and scales. Her father is a civil servant and her mother is a housewife. Engin Akyurek graduated from Ankara Dikmen high school. He graduated from Ankara University, Faculty of Language History and Geography, Department of history.
He appeared on screens in the Competition Program stars of Turkey. And he was very much loved. He entered the art world as the first in the competition. After the end of the competition, he had his first acting experience with the series Foreign groom. Between 2004 and 2007, he came to the screens with the character of Kadir Sadikoğlu in the TV series Yabanci Damat. Engin Akyürek has expanded his fan base with his character Kadir in the Yabanci Damat series.
8 – Burak Ozcivit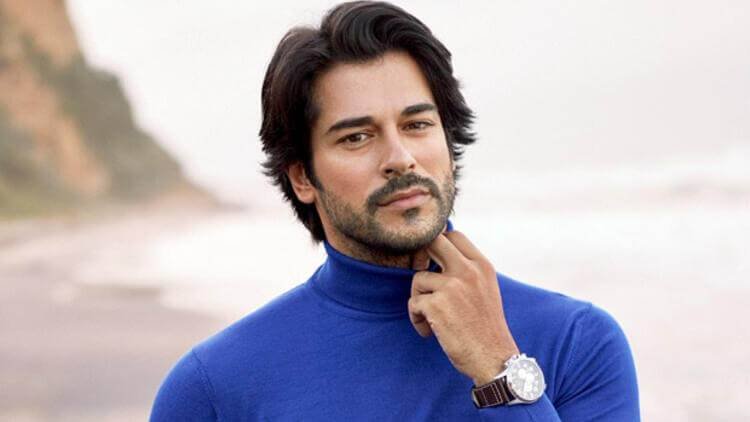 Burak Ozcivit played the role of Kamran in the series Calıkusu, based on the novel of the same name by Resat Nuri Guntekin. He returned to the white screen with Fahriye Evcen, who played the lead role in Calıkus, and a Ask Sana Benzer. He starred in the series Kara Sevda, which began in 2015 and made its finale in 2017.
Burak Ozcivit's relationship with Fahriye Evcen began in 2015. On 29 June 2017, Sait married in a ceremony held at Halim Pasha Mansion. In April 2019, his son Karan Ozcivit was born. In the autumn period of 2019, he played Osman Gazi as the lead role in the series Kurulus Osman, which will begin broadcasting on ATV screens.
7 – Serkan Cayoglu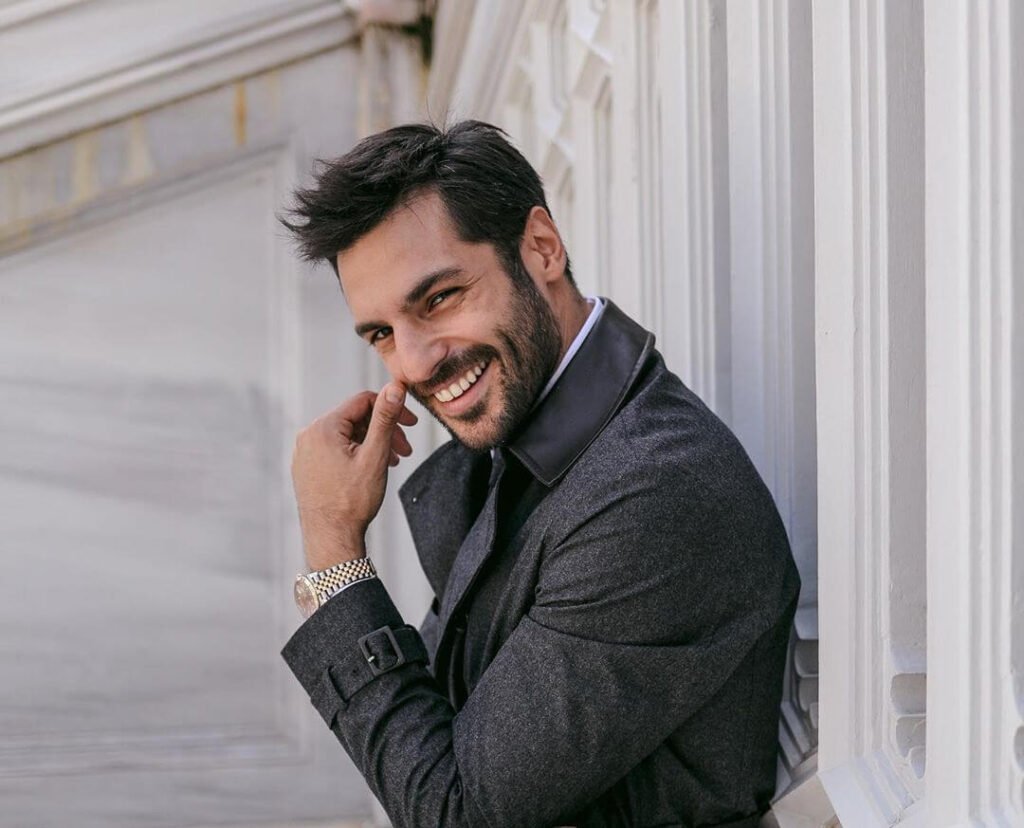 Serkan Cayoglu co-starred with Ozge Gurel, Daghan Külegeç, Nilperi Sahinkaya in the series Kiraz Mevsimi (cherry season) which began airing on Fox on July 4, 2014.The handsome actor became the lover of young girls with the character of frosty Dincer, whom he portrayed in the series. The actor then appeared on camera in the series Hayatımın Askı (Love of my life) as the character Demir Cerrahoğlu. Serkan Cayoglu who appeared as the lead actor in the Börü series, then played in the series Yeni Hayat (New Life). In 2019, Serkan Cayoglu, who played the lead role in the Halka (Ring) series, shared the lead role with Hande Ercel. Finally, he plays the character of Ankarali in the Bir Zamanlar Kibris series.
6 – Kerem Bursin
Kerem Bursin received his college education in acting and graduated from Emerson College in marketing communications. He was named Best Actor in a U.S.-wide Interscholastic theater competition. He appeared in a commercial for the social messaging app Line, which aired on September 9, 2013. He also starred in a Lipton commercial with his co-star Hande Dogandemir in Gunesi Beklerken (Waiting For The Sun), and in January 2015 he became the advertising face of Mavi Jeans. Another face of the brand Serenay Sarıkaya and Turkey's first snapchat interview and then they acted together in a commercial film. In August 2016, Kerem Bursin's contract with the Mavi Jeans brand was terminated. Currently, Serkan Bolat gives life to the character in the series Sen Cal Kapımı.
5 – Can Yaman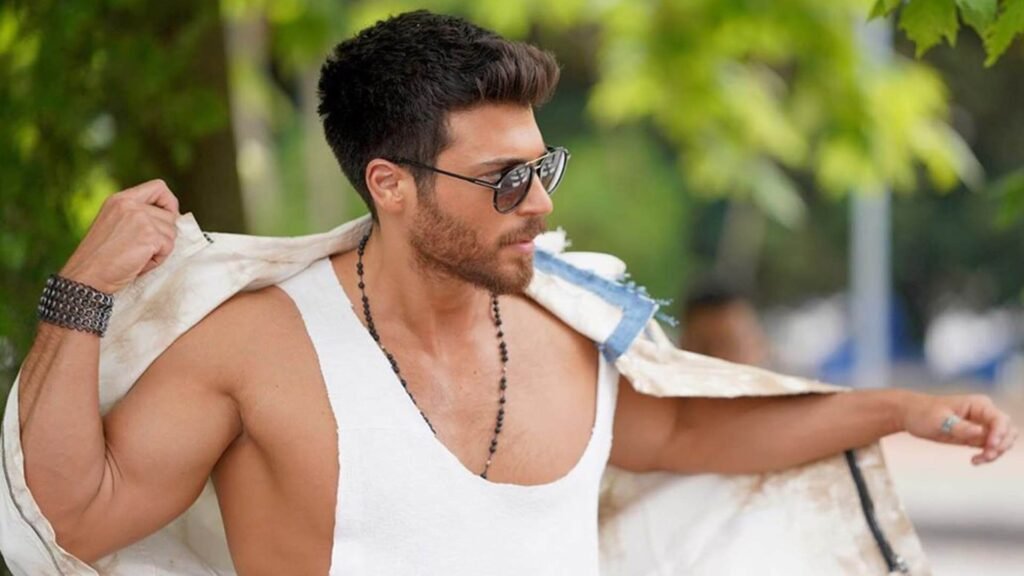 Can Yaman played the character of Can Divit in the series titled Erkenci Kus (Early Bird), directed by Cagri Bayrak and Aytac Cicek and starring Demet Ozdemir. He played the character of Ozgur Atasoy in the series Bay Yanlis (Mr. Wrong), directed by Deniz Yorulmazer, starring Ozge Gurel and which began to air on FOX TV in 2020. Now he continues to prepare for her new drama Sandokan.
4 – Mehmet Gunsur
Mehmet Gunsur achieved success with Hamam, a 94-minute film produced jointly by Spanish-Italian-Turkish. His performance in the film directed by Ferzan Ozpetek brought him the "Promising New Actor" award at the 10th Ankara Film Festival. Later, the actor took part in the movie "Imagination Games" with Tarik Akan, one of the master names of Yesilcam. Career Günsür giving life to a wide variety of characters throughout, Prince Mehmed his role in all of Turkey screen to the audience.
Mehmet Gunsur, who successfully took the lead role in films that contain lots of romance, such as Unutursam Fisilda, signed a project with Atiye, which can be watched online after Fi.
3 – Birkan Sokullu
Birkan Sokullu was born in Istanbul on October 6, 1985. He studied radio, television and film at Maltepe University. During he years at university, she also worked as a model. In 2003, he finished third in the Best Model of Turkey competition. In 2008, he appeared in front of the camera with the character Levent, whom he portrayed in the series Melekler Korusun. He has acted in the TV series Hayat Sarkısı, Kucuk Kadinlar, Melekler Korusun, Kucuk Sirlar, Ucurum, Fatih and Kurt Seyit and Shura.
On July August 13, 2012, Birkan Sokullu married actress Asli Enver, but they divorced on August 26, 2015. Birkan Sokullu, who is in the most beautiful Turkish actor category, is 1.87 meters tall, 80 pounds and Libra.
2 – Cagatay Ulusoy
Cagatay Ulusoy, who started his career as a model, has become a name that everyone knows and likes in a very short time with his projects on both the screen and the white screen. However, Cagatay Ulusoy also appeared in the commercial film for the first time in a Jean company that continues to sell actively in the Turkish market and has been the face of this brand as of 2016.
Cagatay Ulusoy finally starred in the series The Protector (Hakan Muhafiz), in which he played Hakan, The Last guard of Istanbul, and told about the adventure of Hakan, whose entire world was turned upside down after he learned that he had to protect Istanbul with a secret mission assigned to him in history. He will last star in the series Yesilcam, which will be broadcast on BluTV. The series is expected to air shortly.
1 – Kivanc Tatlitug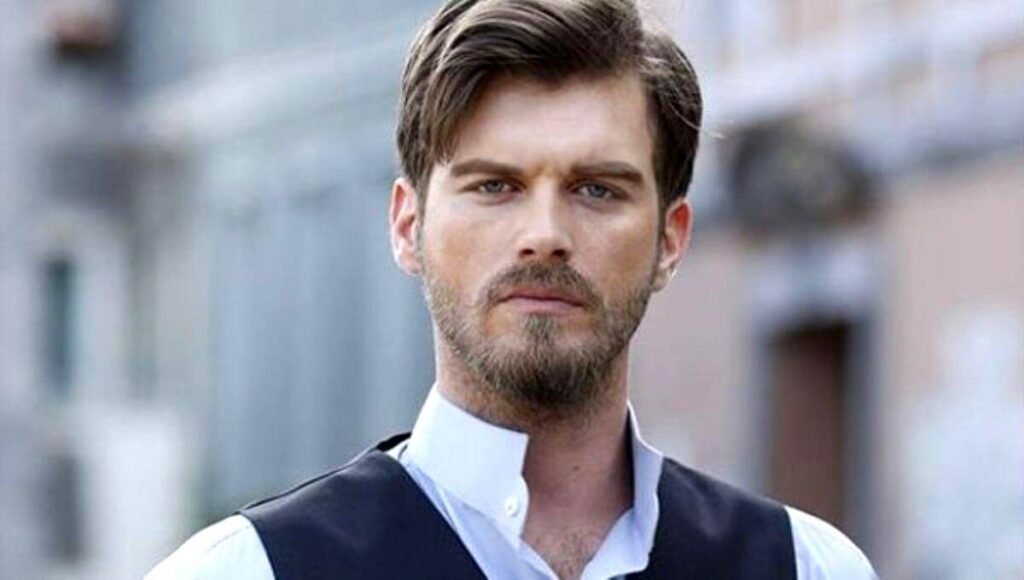 Kivanc Tatlitug (b. 27 October 1983, Adana), Turkish actor and former model. He made a name for himself in 2002 as Best Model of Turkey and then Best Model of the World. Tatlitug, who first made his name with the character of Mehmet in the TV series Gumus, then played the character of Halil in the series Menekse and Halil.
The biggest step in his career was Behlül Haznedar, who played the leading role with Beren Saat in 2008, in the series Aşk-ı Memnu, adapted from Halit Ziya Uşaklıgil's novel of the same name. The character Behlül Haznedar, who played in the series, won Tatlıtuğ the "Best Actor" award at the Golden Butterfly Awards.