Can Yaman, who does not avoid coming to the fore with his private life, had a love affair with many famous names. When the former lovers of Can Yaman, who is on the agenda with the love he has with tv presenter Diletta Leotta, are investigated, a fluffy list emerges. However, Can Yaman's Ex-Girlfriends are not exactly known and are wondered by his fans.
In order to eliminate the question marks in mind, we searched for you who were the former loves of the Can Yaman's ex-girlfriends and dating history until today. Here are Can Yaman's former lovers;
Can Yaman's Ex-Girlfriends and Dating History
Acelya Topaloglu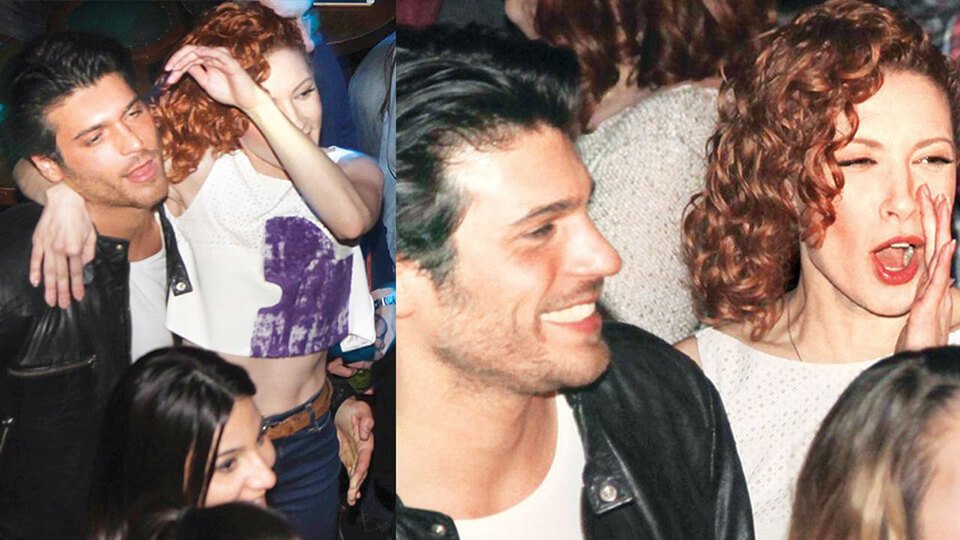 Can Yaman and Acelya Topaloglu starred together in the TV series Inadina Ask. The series was watched a lot in Turkey. Serial love turned into reality.
It was revealed at a concert that the two were in love. Can Yaman and Acelya Topaloglu watched their friend Cem Belevi, who took the stage in Jolly Joker, entwined. When the two realized they were being watched, they moved away from each other. Acelya Topaloglu took the stage and accompanied Cem Belevi in a song.
Acelya Topaloglu was interested in dance from her childhood until her university education. She studied dance at the Tan Sagturk Dance School, Department of Modern Dance. She took part in Anatolian Fire Dance Group for a short time she. With the support of her mother, she focused on theater during her university years. She took musical training at MSM-Actor Studio in 2008-2009. She graduated from the theater conservatory in 2013.
Demet Ozdemir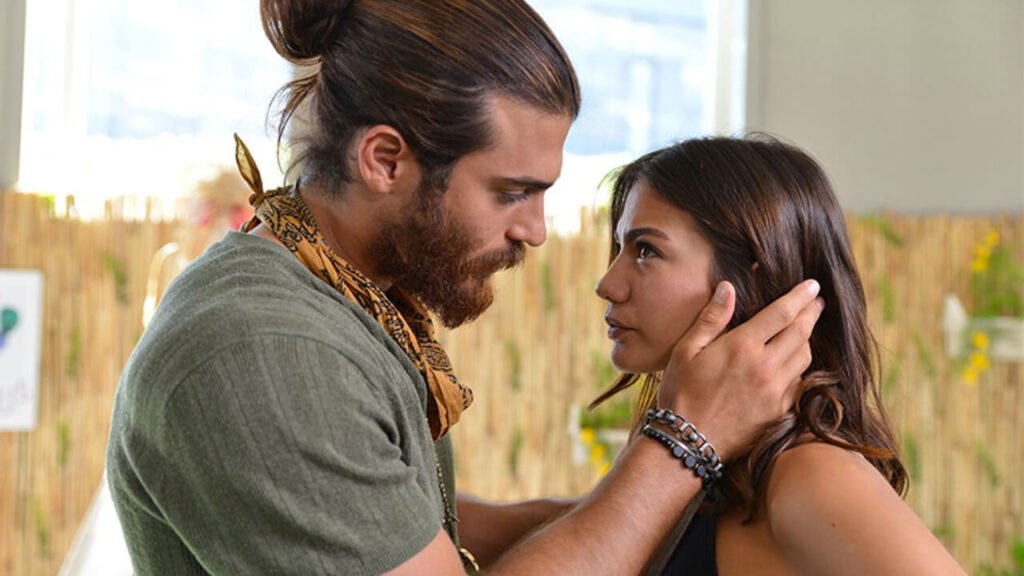 Can Yaman and Demet Ozdemir acted together in the TV series Erkenci Kus (Early Bird), which became famous all over the world. The series brought the duo worldwide fame. In the future, the love of the series turned into reality.
I am most happy for the fans that the duo is in love. Can Yaman and Demet Ozdemir have never confessed that they are in love. But everyone knew. The couple, who avoided appearing side by side throughout their relationship, left the places they went to separately.
Aslisah Alkoclar
Can Yaman and Aslısah Alkoclar were first spotted at a venue in Bebek. The couple, who appeared to be quite sincere, left the venue separately when they learned of the journalists waiting for them outside. Days before, Alkoclar, who was seen with a friend in Bebek, said that he has not had a relationship yet. This statement by Alkoclar was interpreted as signaling that she would start a new love affair with Can Yaman.
Aslısah Alkoclar was born in 1993 in Izmir. She is the youngest daughter of Gulsah Soydan and Ender Alkoclar. She is the granddaughter of Hulya Kocyigit, one of the legends of Turkish cinema. She became a national athlete in snow skiing at the age of 15-16. Alkoclar, who is frequently seen in holiday destinations, has become a media name because both his mother and father are tourism professionals.
Bestemsu Ozdemir
Can Yaman and Bestemsu Ozdemir lived together for a short time. According to the news of the magazine, the duo, who made their first appearance at a venue, got engaged after a while. However, they later separated.
Bestemsu Ozdemir was born in Istanbul in 1992. Originally from Erzincan, Ozdemir lived with her grandmother in Ankara at the age of 3 after her parents divorced. Later, she returned to Istanbul with her mother and studied at Saint Benoît French High School. She completed her university education in Istanbul Technical University Fashion Design Department. Ozdemir, who signed up for an agency, modeled for Mavi, she quit modeling shortly after. After meeting the manager Cem Tatlitug, he studied acting and gained his first acting experience in 2012 with the TV series Araf Zamani and Sakarya Firat. She starred in projects such as Kara Para Ask.
Ozge Gurel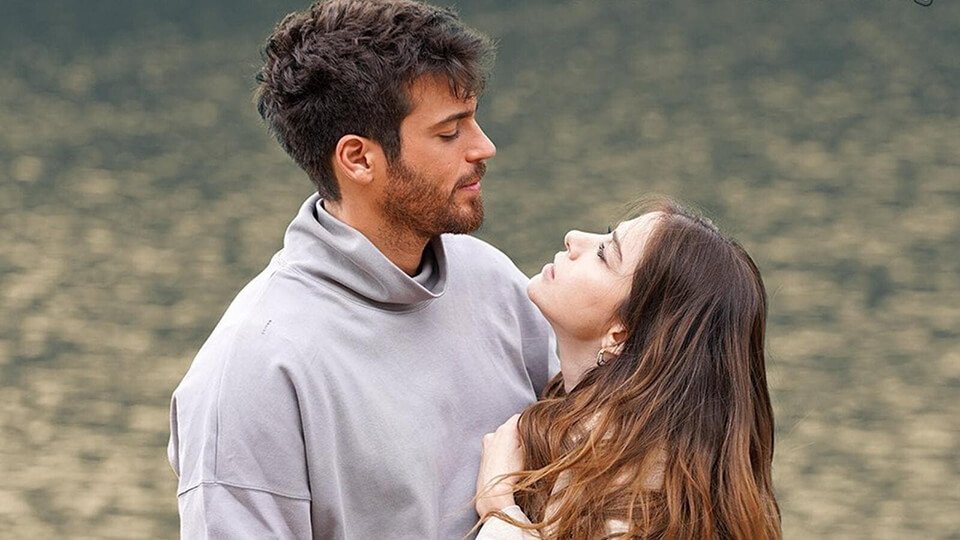 Can Yaman and Ozge Gurel acted together in the TV series Bay Yanlis (Mr. Wrong). The two had a short love affair. Ozge Guler later dated Serkan Cayoglu. Although Can Yaman and Ozge Guler never admitted to their relationship, everyone knew that they were in a relationship.
Ozge Gurel was born in 1987 in Istanbul. Gurel's mother is a housewife and her father is retired. Having completed his primary and secondary education in Silivri, the young actor left Beykent University International Trade Department and started to realize his dreams of becoming an actor. Ozge Gurel, who first took acting and then acting lessons, soon caught the attention of the producers. She had her first experience in the TV series Kizim Nerede. Later, he appeared in the TV series Huzur Sokagi and Muhtesem Yuzyil (Magnificent Century).
Diletta Leotta
Can Yaman's last known relationship is with Diletta Leotta. The two have been spotted together many times, including vacationing in Turkey. Even their families met each other. Although the allegations of Leotta's cheating came to the fore many times, Can Yaman did not confirm this.
Italian presenter Giulia Diletta Leotta was born in 1992. In the 2018-2019 season, he presented Serie A broadcasts for DAZN channel. Leotta made programmes for Serie B matches alongside Gianluca Di Marzio and Luca Marchegiani on Sky Sport. Diletta Leotta said in an interview that her biggest dream was to "one day interview Messi, Sergio Ramos, Salah, Kane, Neymar, David Beckham, Alan Shearer and Sir Alex Ferguson." Leotta had an eventful split from her boxer lover Daniele Scardina, with whom she had been in love for some time and quarantined together during the coronavirus pandemic. Diletta Leotta was allegedly in love with world-famous star footballer Zlatan Ibrahimovic.