Can Yaman is a successful actor who has made a reputation both at home and abroad. He has been active in acting since 2014 and has signed successful works. What are the best Can Yaman sequences? What are the new and old most watched Can Yaman series? Here's a list of the all Can Yaman TV series ranked from worst to best.
We've prepared a detailed list for you.
Dolunay (Full Moon) – 2017
Nazli, who wants to be a professional cook, dreams of opening her own restaurant by learning Japanese cuisine. He becomes the special Cook of his boss Ferit, whom he does not meet for additional work to support the student house. A rich businessman, Ferit and Nazli, get close by various coincidences and open the door to love, which is impossible.
Hangimiz Sevmedik (Which of Us Did Not Love) – 2016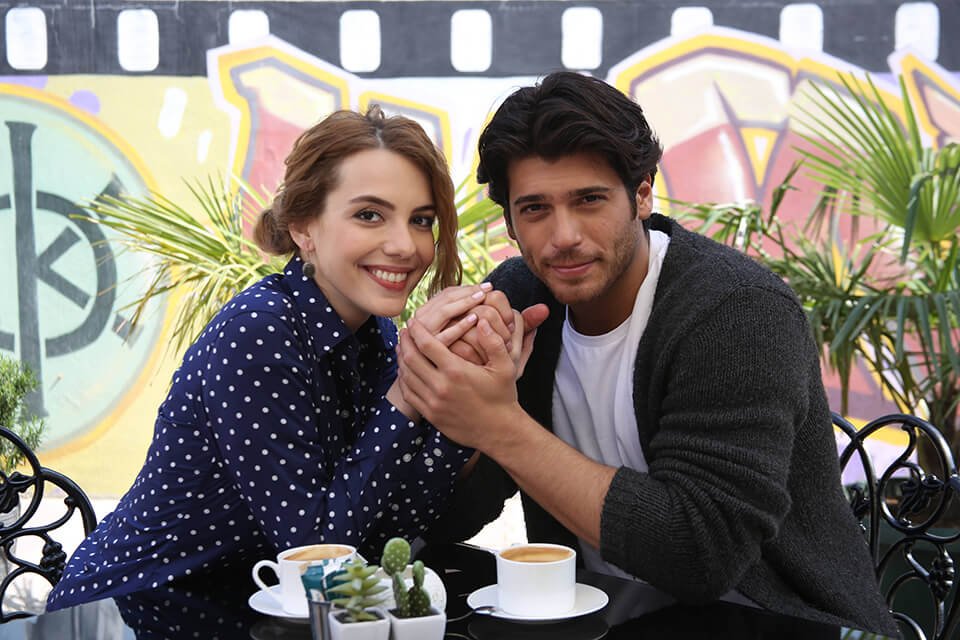 Munir and Adile are two teenagers who live in the same neighborhood. They are madly in love with each other. Their father is also a business partner. One day, their father argues for a small reason, and the two partners part ways. Even if Munir and Adile try to reconcile their families, they will not succeed. Their parents are against their marriage. For Adile and Munir, there is no choice but to run away together.
In the morning, they contract to meet under the plane tree 1 day in advance to escape. Munir comes under the Chinar with his suitcase in the early hours. Dates on that day indicate September 12, 1980. There was a coup in the country, and the military seized power. Adile and Munir are unaware of this. In the early hours of the morning, patrol soldiers who see Munir under the Cınar take Munir into custody. Adile comes under the plane tree, and there is no Munir. He waits, waits, doesn't come. He thinks that Munir is not afraid and returns to his house. Adile thinks Munir has given up his love.
Gönül İsleri (Love Affairs) – 2014
Gonul Isleri (Love Affairs) tells the story of three sisters who are left alone with themselves and their father with the sudden departure of their mother, intertwined with life and love. Fortune is the eldest of three sisters. He works for a company that organizes weddings. Happiness and love, the smallest of the houses,the most dreamy…
Inadına Ask (Love Out-of-Spite) – 2015
Love for stubbornness is a romantic comedy series full of love, love, hate and games. It all begins when Defne, the daughter of a Black Sea family, takes a job alongside Yalin, the handsome and flirtatious boss of Aras technology.
The story, which begins with the hatred and friction of Defne and Yalin, who are completely opposite characters, is thoroughly mixed with the interventions of Defne's macho brother Cinar. But the real riot will be broken when Cinar falls in love with Yalin's sister Jale!
Bay Yanlis (Mr. Wrong) – 2020
In the series, Ozgur is a restaurant-bar owner who lives a rich but shabby life and does not believe in love. Ezgi, on the other hand, is now tired of wrong relationships and is determined to have a proper relationship and get married. Seeing that Ezgi is not successful in relationship issues, Ozgur starts mentoring him about relationships and giving him tactics to get the man Ezgi likes. What will Ozgur and Ezgi, who live in neighboring houses, experience over time?
Erkenci Kus (Early Bird) – 2018
A story of fairy-tale love that begins with a surprise kiss. The sometimes funny, sometimes boisterous States of grocer Sanem and Albatross have been so good to anyone who still believes in love in front of the screen. "The passionate love of Sanem and Can will be talked about a lot this summer!" the series, which started on Star TV with the slogan, marked the summer of 2018 with its success.
Erkenci Kus (Early Bird), which influenced the audience with its exciting and exciting story, comes out of the pen of famous screenwriters Asli Zengin and Banu Zengin. Erkenci Kus (Early Bird) is quite young and colorful in terms of cast. The series brings together famous names such as Demet Ozdemir, Can Yaman, Ozlem Tokaslan, Berat Yenilmez, Cihan Ercan, Oznur Serceler, Birand Tunca, Ali Yagci and Sevcan Yasar. The series has a serious following on social media as well as on screen.
Erkenci Kus (Early Bird) received the award for Best Romantic Comedy Series at the 45th Golden Butterfly Awards. The series has been broadcast in many countries such as Spain, Croatia, Albania, Israel, Lithuania, Iraq, Ukraine and Kosovo.