Kenan Imirzalioglu continued his career as a model with acting. Kenan Imirzalioglu, who managed to attract attention in every project in which he participated, was soon among the jönes of Turkey. Here are Details From The Life of Kenan Imirzalioglu…
| | |
| --- | --- |
| Date Of Birth: | June 18, 1974 |
| Place Of Birth: | Ankara |
| Length | 1.92 m |
| Weight | 81 kg |
| Eye Color | Brown |
| Sign | Gemini |
| Marital Status | Married |
| Lover | Sinem Kobal |
| Education | Yildiz Technical University |
| Instagram | @imirzaliogluofficiall |
Kenan Imirzalioglu was born in Ucem village in Bala, Ankara on June 18, 1974, as the youngest children of Mustafa and Yıldız Imirzalioğlu. He has brothers named Dervis and Yasemin. After completing his primary education in Bala, he moved to Ankara to complete his secondary education with his aunt. He did his middle and high school education in Ankara.
Although he returned to his family after failing to win the university exam in his first attempt, Kenan Imirzalioglu, who won the next university exam and settled in Yildiz Technical University, studied mathematics here. After successfully leaving the modeling competition, which he participated in at the insistence of his friends at university, he started his modeling career and was named the best model of Turkey in 1995. Imirzalioglu, who also won the best Model of the world competition in which he participated as the winner of Turkey, became the first Turkish man to win this competition.
His acquaintance with television and cinema screens was thanks to the famous director Osman Sinav. He was successful in auditioning for the series Deli Yurek, which he hung out with the support of exam, and played the character of Yusuf Miroğlu in the series, which ran from 1999 to 2002. The successful actor was also thrown into the cinema by starring in the motion picture Deli Yurek: Boomerang Hell, which can be shown as a sequel to the series. After the Deli Yurek process was over, he went to America to study language. When he returned from America, Kenan Imirzalioglu received offers for many films and series. He accepted the Twilight series, written and directed by Ugur Yucel. He later starred in the Yazi Tura coin toss, produced by the same cast.
Between 2003 and 2005, he played the character of Ferit Caglayan in the detective series Twilight, directed by Yagmur Taylan and starring together with Ugur Yucel. In 2006, he starred in the Last Ottoman Yandım Ali, directed by Mustafa Sevki Dogan, adapted for cinema from the work of Suat Yalaz. Twilight was followed by a series called Aci Hayat, which he co-starred with Selin Demiratar between 2005 and 2007, and Ezel, which has been broadcast since 2009. The series, starring Cansu Dere and directed by veteran director Uluç Bayraktar, became one of the most watched action and drama series on Turkish television.
Kenan Imirzalioglu, who decamped to cinema for a while after Boomerang Hell, shot in 2001, returned to cinema in 2004 with Twilight, starring Olgun Simsek and written and directed by Uğur Yücel. Although it was not a successful box office success, Twilight was a huge success at film festivals and in the eyes of critics.
Imirzalioglu, who had the opportunity to work with the legendary actor Sener Sen in Kabadayi, which entered the vision in 2007, managed to establish a throne in the hearts of his lovers with his role as the drug-addicted mafia father Devran, whom he portrayed in this film. The Last motion picture to feature the famous actor was Ejder Kapani, which was released on January 22, 2010. Imirzalioğlu, who had the opportunity to work with Uğur Yücel for the second time thanks to the film in which he portrayed a captain named Scorpio Celal, stated that his expectations for the film were high.
For a long time, the famous actress, who was with Zeynep Beserler, the actress she starred with in Twilight, does not enjoy the nightlife much and prefers to live a quiet life in her home junkies are a great way to live.
In 2012, she starred in the feature film Long Story, starring Tugce Kazaz, directed by Osman Sinav. Again, he co-starred with Berguzar Korel in the series Karadayi, which began in 2012.
He married actress Sinem Kobal on 14 May 2016 in Ayvalik Cunda Island. Many famous names such as Berguzar Korel, Kivanc Tatlitug, Cansu Dere, Baris Falay, Burak Ozcivit, Ebru Akel, Fahriye Evcen, Engin Altan Duzyatan attended the wedding.
Cingöz Recai is a 2017 Turkish film directed by Onur Unlu and written by Kerem Deren and Pinar Bulut. It is the third white-screen adaptation of the novel heroine created by Peyami Safa. Kenan Imirzalioğlu played the lead role.
Mehmed Bir Cihan Fatih series is a history-fiction television series that began broadcasting on Kanal D screens on March 20, 2018. Series II. It is about Mehmed's struggle for power, which began with the conquest of Istanbul.
Recently, Kenan Imirzalioglu is the host of the Kim Milyoner Olmak Ister TV program.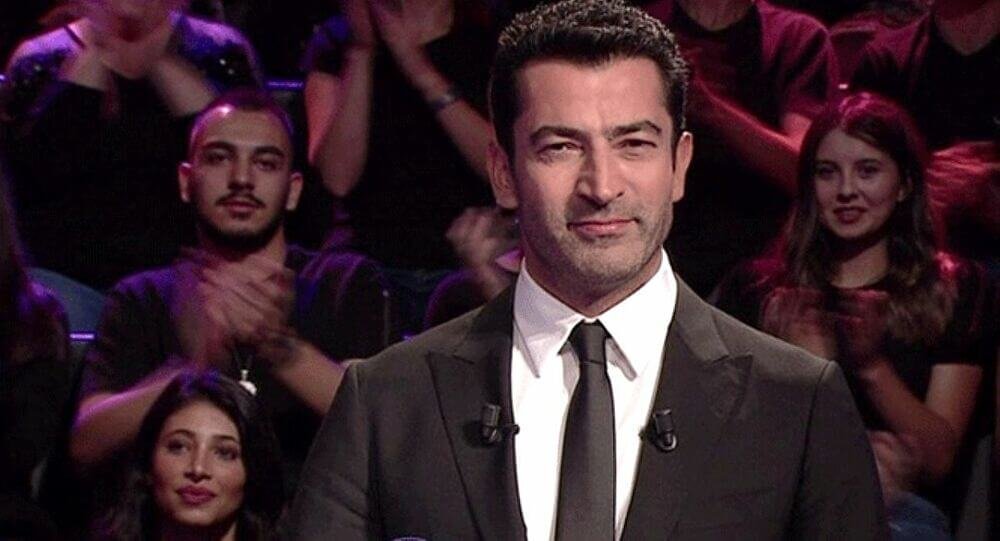 Kenan Imirzalioglu TV Series

2001 – Deli Yürek
2003-2005 – Alacakaranlik
2004 – Yazi Tura
2005-2007 – Aci Hayat
2006 – Son Osmanli Yandım Ali
2007 – Kabadayi
2009 – Ejder Kapani
2009-2011 – Ezel
2012 – Uzun Hikaye
2012 – 2015 – Karadayi
2017 – Cingöz Recai
2017 – Mehmed Bir Cihan Fatihi