Demet Ozdemir and Can Yaman are at the forefront of the couples that the TV series viewers like most. Are the duo who shared the lead role in the latest Erkenci Kus (Early Bird) series getting together again?
Can Yaman, who has been in Italy for a year, will shoot a TV series in Turkey after a long hiatus. It is stated that Yaman wants to share the lead role with Demet Ozdemir in the series to be shot for Disney Plus.
Turkish fans will finally be reunited with Can Yaman after a long time. Agreeing with Disney Plus, which will be broadcast in Turkey in August, the handsome actor will shoot a series in Turkey for this channel.
Demet Ozdemir and Can Yaman Reunion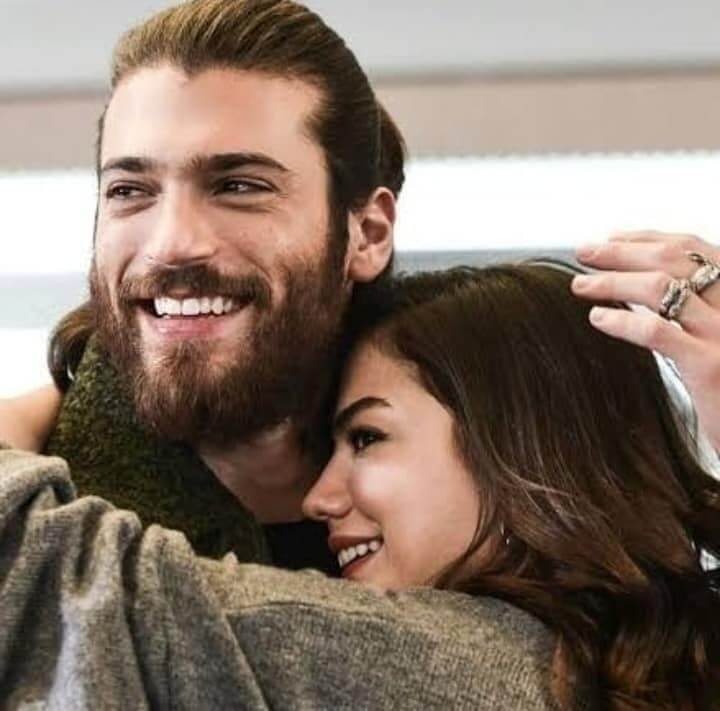 There are not many details about the series yet. Uluc Bayraktar will be the director of the series to be shot by Ay Yapim. The script will be written by Kerem Deren, who has produced very successful TV series so far.
There is no information about the actress who will accompany Can Yaman in the new series. However, backstage, it is stated that Can Yaman wants to reunite with Demet Ozdemir, with whom he previously shared the lead role in Erkenci Kus (Early Bird).
Can Yaman is also expected to return to Turkey for a long time to shoot after a one-year hiatus. Allegedly, Can Yaman will come to Turkey in February and will stay here for a long time. Allegedly, when the handsome actor comes here, Demet Ozdemir will be interviewed and the details of the project will be discussed.
If this claim turns out to be true, it is certain that the new series will sound like a bombshell. As it is known, Demet Ozdemir and Can Yaman shared the leading roles in Erkenci Kus (Early Bird), which started to be shown in 2018 and lasted for one season. The series received great acclaim not only in Turkey but all over the world. Thanks to Erkenci Kus (Early Bird), both Demet Ozdemir and Can Yaman made a huge leap in their careers.
Erkenci Kus (Early Bird) has been published in many countries such as Spain, Croatia, Albania, Israel, Lithuania, Iraq, Ukraine and Kosovo. The series, which was a phenomenon in Italy, broke the record as the series that reached the highest viewing rate and number ever watched in the country, with the final episode of Canale 5, where it was broadcast, with three million views and 20.4 views.
Erkenci Kus (Early Bird)
A story of fairy-tale love that begins with a surprise kiss. The sometimes funny, sometimes boisterous States of grocer Sanem and Albatross have been so good to anyone who still believes in love in front of the screen. "The passionate love of Sanem and Can will be talked about a lot this summer!" the series, which started on Star TV with the slogan, marked the summer of 2018 with its success.
Erkenci Kus (Early Bird), which influenced the audience with its exciting and exciting story, comes out of the pen of famous screenwriters Asli Zengin and Banu Zengin. Erkenci Kus (Early Bird) is quite young and colorful in terms of cast. The series brings together famous names such as Demet Ozdemir, Can Yaman, Ozlem Tokaslan, Berat Yenilmez, Cihan Ercan, Oznur Serceler, Birand Tunca, Ali Yagci and Sevcan Yasar. The series has a serious following on social media as well as on screen.
Erkenci Kus (Early Bird) received the award for Best Romantic Comedy Series at the 45th Golden Butterfly Awards.