Successful actor Serkan Cayoglu, who attracted all the attention with his good looks and physique, took part in many series. So, What are the series that Serkan Cayoglu has played to date? What is Serkan Cayoglu's new and old most watched series?
Zeytin Tepesi – 2014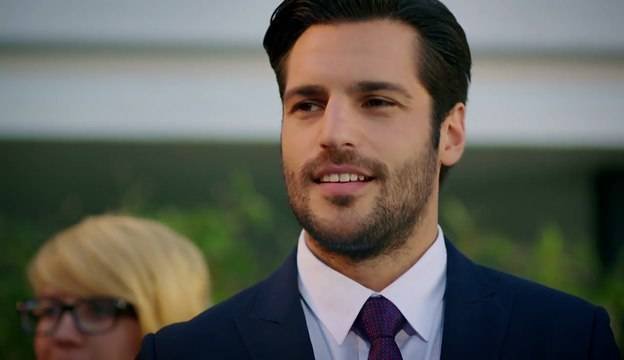 On Olive Hill, nothing was as it seemed…
Deniz, the youngest of four sisters, goes to prison 8 years ago for the murder of his favorite person in life; Tariq, his father, and cannot convince anyone, including Tariq, that he is innocent. At the end of 8 years, when he finishes his sentence and is free, he returns to Olive Hill, but finds a very different town than he left; the man he was connected to with a passionate love in the past is now an enemy to him, and his mother, whom he loved so much, is also missing.
Despite the hostility of Tariq and his family, Deniz will not be intimidated by the purpose of finding his mother and proving his innocence, and he will fight hard against the injustices he has suffered with other women in his family.
Hayatımın Askı – 2016
Gokce, a very beautiful and young girl, never married and works at agency 237, an advertising agency. All his favorite friends are about to get married or married, and this situation has brought Gokce to the point that something needs to change in his life now, and he has decided to make himself a lover, and Gokce, who likes Iron, who owns the agency where he works, puts iron on his head and will do his best to be a lover with him. Gokce, who is allied with Kaan in order to become lovers with iron, awaits Kaan and Demir for adventures they never dreamed of.
Kuzey Guney – 2012
"Kuzey Guney" tells the story of the difficult struggle of two brothers whose paths are separate, their goals are different, the methods they follow to achieve their goals are different, they have opposite characters, the only thing they have in common is their love.
Halka – 2019
Two young men, two different people, two victims, come from different places, stand side by side, stubbornly and furiously, fighting a plot that they consider fate, coincidence. They're chasing a past that's gone away and gone on. They're asking for old books, dirty cases, big and small lies. They drift into a life where the mafia, money, intrigue talk and shut up.Halka is the story of an adventure, a dark world that doesn't know by stopping.A past that bleeds and hurts as it bleeds. Revenge of Kaan and Cihangir from earth…
Halka is a brisk, adventure-themed tv series using detective trains. The ring name comes from a criminal network known by its three ring symbols. Halka's most basic feature is its increasingly enigmatic pace in each episode and the fact that it carries a character content in which women are strong, directed and directed, in contrast to classic mafia narratives. The protagonists of the story are Kaan and Cihangir, who begin to fight the organization, learning that they are the victims of Halka.
Boru – 2017
The story begins in the spring of 2014, when Turkey is surrounded by a ring of fire, in a shadow war in which it is unclear who the plotters and the enemy are. The Republic of Turkey is facing the greatest threats in its recent history. 34 50 radio-coded Boru, the most elite Hot Combat Team in Police Special Operations, tells the saga of lonely heroes ignited by the love of the homeland and is based on real events.
Kiraz Mevsimi – 2014
She is studying at the department of history, textile and fashion design. She's smart and beautiful. Her biggest dream is to become a successful fashion designer. She makes a lot of effort to deliver his drawings to the famous fashion designer Onem Dincer, whom he took as an example in this regard. The story finally manages to attract his attention, and at this time she meets the love of his life, Ayaz Dincer. Ayaz is the partner of Mete, with whom story falls in love platonically, and also the son of his idol, Onem Dincer.
The story will also taste true love with Ayaz for the first time as she steps up the ladder of success step by step in the fashion world she has dreamed of since childhood.