If you are interested in Turkish TV series, be sure to add them to your watch list from our list of the Best Turkish Series 2021.
This year, many good TV series have been broadcast in Turkey. Some of these were broadcast on pay broadcast platforms and some on television channels. You can find the TV series starring your favorite Turkish actors and actresses in this list.
Kardeslerim (My Brothers)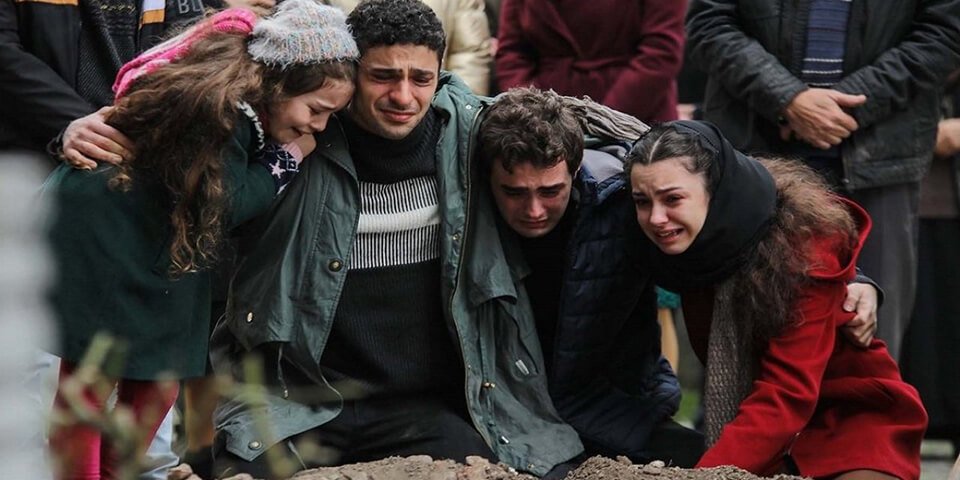 As we understand from the name of the series, it is about the life struggle of four siblings together. With the first episode, the four brothers never break away from each other in the series, which gives people a flood of emotions. They overcome all kinds of difficulties in their lives by hugging each other. They never stop supporting each other and they never stop fighting in their lives together. The brothers who try to overcome the problems are always troubled. But despite everything, they do not break away and continue to be stronger than each other.
Broadcast Platform: ATV
Genre: Drama
Alev Alev
The series is about the life story of three women who are very different from each other. This world contains three close, three different lives, three different painful life stories. These women, who are acquainted with each other in some way, open their eyes to a completely different life after the fire. After that fire, their lives changed completely. Cemre is married to the former mayor. This guy, who looks so good on the outside, is a pretty bad guy. Cemre suffers physical and psychological violence. Ruya is the daughter of a rich family. His powder pink life has completely changed after the fire. Cicek is an assistant working at Ruya's house. He makes preparations for marriage with his beloved fiancee, but after the unexpected fire, he opens his eyes to a completely different life.
Broadcast Platform: Show TV
Genre: Drama
Masumiyet (Innocence)
The series, which revolves around the life story of Bahar, who is married and has two children, completely changes her life with her daughter Ela's marriage to the wrong man. Finding herself in different events and situations, Bahar does not neglect to struggle with this situation. Ela has not married someone close to her own age or in her own circle. Ela has fallen in love with her father's 35-year-old boss. There is no problem up to this point, but the main point of trouble is that a certain person is about to get married. Bahar has tried to save her daughter from this situation since she first learned, with her coming to a situation that extends to marriage from a secret and hidden love.
Broadcast Platform: FOX TX
Genre: Drama
Masumlar Apartmani (The Innocents)
The series, created by Onur Guvenatam, is about the psychological state of four siblings living in the same house in Istanbul and the life around them. The series is adapted from the Trash Apartment section of Gulseren Budayicioglu's novel The Inside of the Medallion published in 2004.
Broadcast Platform: TRT 1
Genre: Drama
Kurulus Osman
Kurulus Osman, starring Burak Ozcivit in the title role, is a series that tells the historical story of the transformation of the Ottoman state from an extreme principality to the Jihan Empire. After the Resurrection Ertugrul, which began to be broadcast and succeeded in capturing quite a large audience, Osman has many issues that viewers are interested in. Turkish historical drama series Kurulus Osman, at the beginning 13th century, Kayi Bey is a continuation of Ertugrul Gazi's journey as an extreme gentleman. The challenges they face in the geography in which they come, the struggles to make these new places their homeland, are the main theme of the series, while the series also shares the audience with the troubles that Osman Bey, the son of Ertugrul Gazi, endured to create a state.
Broadcast Platform: ATV
Genre: Action, Adventure, Drama
Destan
The story of Akkiz, who was captured by his enemy, becomes epic with Batuga, who is oppressed and lame in his father's palace. While everyone ignores this duo at first, they join forces to achieve the impossible. The story of Akkiz and Batuga, whose destinies intersect when they were still children, is presented to the audience. Ebru Sahin plays the leading role in the series.
Broadcast Platform: ATV
Genre: Action, History, War
Yargi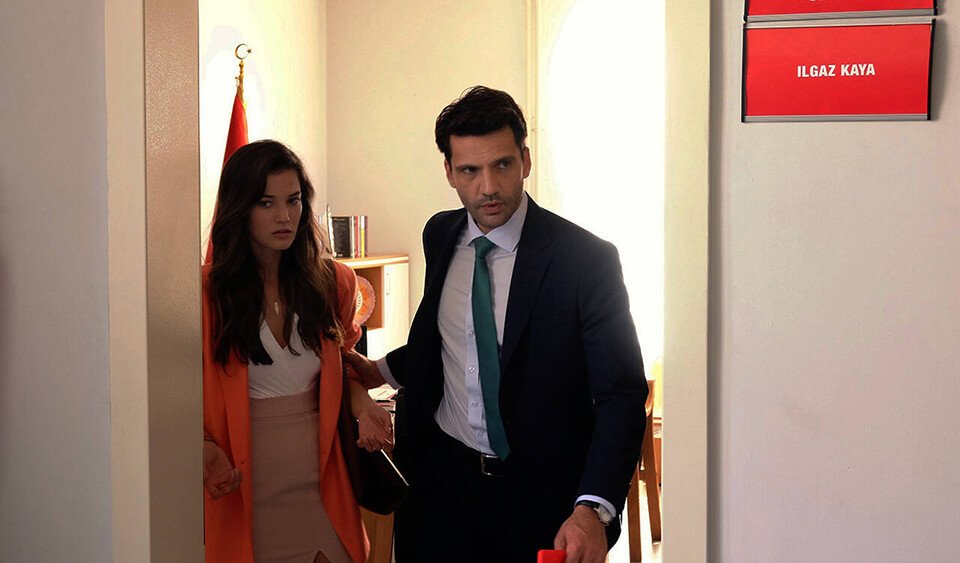 It tells the story of Prosecutor Ilgaz and Lawyer Ceylin, whose paths cross with a murder case. Ilgaz, an idealistic prosecutor, and Ceylin, a daredevil lawyer who does not know the rules, discuss the attraction of opposite characters and their contentious relationship.
Broadcast Platform: Kanal D
Genre: Drama
Once Upon a Time Cukurova
The series is about the story of a love that passes the tests of passion and bullying in Cukurova, where love is unlimited, fight to death, hope is lived out of spite.
Broadcast Platform: ATV
Genre: Drama
Kaderimin Oyunu
Asiye, who struggles with her two children at a young age, dedicates herself to the happiness of her children despite all her deprivation, and becomes both a mother and father to them, her life is turned upside down by the disaster that befell her daughter Nergis, whom she avoids.
Broadcast Platform: Star TV
Genre: Drama
Evlilik Hakkinda Her Sey (All About Marriage)
Azra Günay, a successful divorce lawyer, deals with the cases of well-known and influential people of Istanbul with her mother Colpan Cevher, who is the doyen of her job, and her hard-headed brother Sanem Cevher.
Broadcast Platform: FOX TV
Genre: Drama
Gonul Dagi
Gonul Dagi series has an extremely hot story. There are drama and from time to time comedy elements in the series, which tells the story of the three cousins. Of course, the main subject of the series is the legendary loves and the hopes of the people in the steppe. This interesting series has been watched a lot since the day it was broadcast. Gulsim Ali, Berk Atan and Ecem Ozkaya are in the lead roles in the series.
Broadcast Platform: TRT 1
Genre: Comedy, Drama
Son Yaz (Last Summer)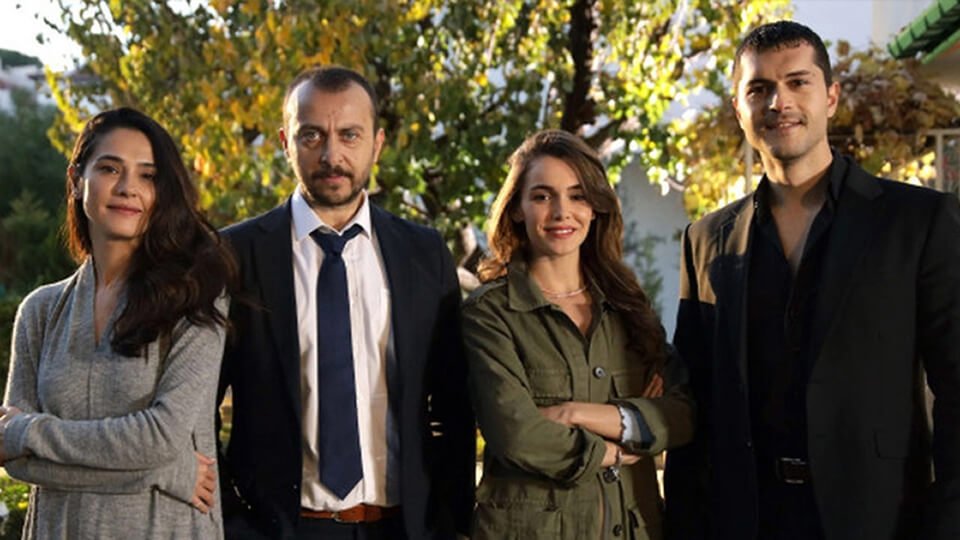 Selim, who is a public prosecutor, is an idealist in his job. And an irresistible offer comes to this idealistic man. This offer came from the organized crime leader Selcuk Taskin, whom he sent to prison 8 years ago. Selcuk Taskin wants to testify in the case of Selim, who is a prosecutor, which will bring down the entire criminal organization.
Broadcast Platform: FOX TV
Genre: Drama
Seni Cok Bekledim
The series, written by the famous actor and his song Ozcan Deniz, presents a beautiful love story to the audience. It is about how Kadir, who does not believe in coincidences in any way in his life and has a more assured life in this direction, and Ayliz, who does not believe in love and has wounds on this path, fall in love with each other. Even if he doesn't believe in coincidences, Kadir succeeds in his life in his story, which unknowingly progresses with coincidences with Ayliz. Now he has faced the reality of coincidences. However, he has a lot of wounds about love in front of him. Despite this, Kadir does not have any intention of giving up on him, but he starts to do his best to solve the insecurity problem in him.
Broadcast Platform: STAR TV
Genre: Drama, Romance
Sadakatsiz (Unfaithful)
Asya is a successful doctor. She married Volkan after the painful and traumatic aspect of her past. She establishes a happy and peaceful nuclear family with him and continues her life. This beautiful family, which everyone looks at with envy from the outside, turns into a nightmare with Volkan's mistake. Even more surprising is the mistake Volkan made when he was a great husband and good father. While Asya can't even think about the possibility of her husband cheating on her, she begins to suspect because of the overlapping situations. She is very afraid that this betrayal will come true, and after she finds a strand of blond hair in her husband's scarf, she pursues it. And their lives will no longer be the same.
Broadcast Platform: Kanal D
Genre: Drama, Thriller
Kirmizi Oda (Red Room)
Every week, new actors are guests in the series in which Binnur Kaya plays a psychologist. Each player has a different life story. These life stories are stories taken from real life.
Broadcast Platform: TV8
Genre: Drama
Teskilat
Teskilat series is an extremely adventurous series. Mystery, action and excitement are felt at every moment in the series. Names such as Caglar Ertugrul, Gurkan Uygun, Ezgi Eyuboglu and Hakan Boyav are in this series.
Broadcast Platform: TRT 1
Genre: Action, Drama
Camdaki Kiz (The Girl in the Glass)
Camdaki Kiz (The Girl on the Glass) series is one of the most watched series with its interesting subject and famous actors. Especially Burcu Biricik, who gives life to the character of Nalan in the series, has a large fan base. Other actors in the series are Devrim Yakut, Hande Ataizi, Feri Baycu Guler and Hamza Yazici. The character of Nalan, whose mother is strange, lives a very different life. The family of the person Nalan wants to marry has a different life. When this is the case, there is a great interest in the series Camdaki Kiz by the people.
Broadcast Platform: Kanal D
Genre: Action, Drama
İlk ve Son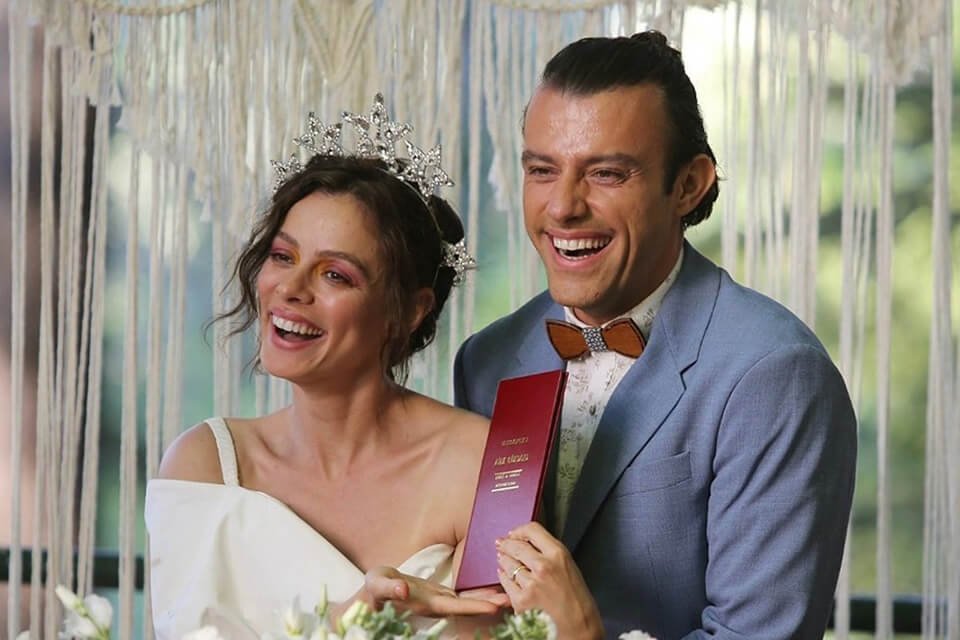 The series brings together Ozge Ozpirincci and Salih Bademci. It is about the passionate but impossible love of Deniz and Baris. It focuses on the fact that love becomes ordinary after a perfect life and ends in time. Deniz and Baris have an unforgettable love during their 10-year marriage. But at the end of 10 years, the balances are changing and Deniz thinks that she is tired.
Broadcast Platform: BluTV
Genre: Drama
Olum Zamani (Time of Death)
The series includes names such as Mert Yazicioglu, Nilsu Berfin Aktas, Ahmet Mumtaz Taylan. The experiences of the four friends who went to the camp are mysteriously reported. Everything changes at midnight in the camp. A murder is committed and one of the youth wakes up in blood. The story, in which what is happening has become extraordinary, becomes more gripping with the inclusion of the Cevat commissioner.
Broadcast Platform: Exxen
Genre: Crime, Thriller
Olagan Supheliler (The Usual Suspects)
The director of the series is Yuksel Aksu, which brings together Bennu Yildirimlar, Ceren Moray and Yasemin Kay Allen. The series, which tells the experiences of women who killed their husbands, consists of 10 episodes. Nehir, Feyza and Zuhal surprise them at the anniversary party of the hotel where their husbands are partners, and nothing is the same anymore.
Broadcast Platform: Exxen
Genre: Comedy, Drama, Thriller
Ayak Isleri (Footwork)
Volkan Oge and Caner Ozyurtlu are the scriptwriters of the series, starring Caglar Corumlu and Guven Murat Akpinar. Vedat and Evren, who are assigned to do the legwork of a business person, symbolize disharmony. The duo, who have opposite characteristics, have some conflicts. But both are experiencing the real conflict within themselves.
Broadcast Platform: Gain
Genre: Action, Comedy
Fatma
Burcu Biricik, Mehmet Yilmaz Ak and Ugur Yucel star in the lead roles in the series written by Ozgur Onurme. The series consists of 6 episodes and each episode lasts 40-45 minutes. Cleaning worker Fatma unexpectedly finds herself committing a crime one day. Fatma, whose sole purpose is to find her husband who disappeared after getting out of prison, turns into an invisible killer. In order to survive, it must continue to take lives.
Broadcast Platform: Netflix
Genre: Drama, Crime, Thriller
Yesilcam
Volkan Sumbul and Levent Cantek are the scriptwriters of the series, starring Selin Sekerci, Afra Saracoglu and Cagatay Ulusoy. The series tells the story of a producer trying to hold on to the industry in the conditions of the 1960s. Producer Semih loses his production company, Ates Film, to his biggest rival and partner, Vehbi. This loss does not intimidate Semih and he establishes a new production company. The ambitious producer struggles with his life devoted to movies on the one hand, and his desire to reunite with his ex-wife and Yesilcam diva, Mine Cansu, on the other. Thanks to Tulin, introduced by Hakan, his partner and ex-wife Mine Cansu's brother, the balance is slowly changing.
Broadcast Platform: BluTV
Genre: Drama, History, Romance
Kulup (The Club)
The first season of the The Club (Kulup), consisting of 6 episodes, takes place in the cosmopolitan Istanbul of the 1950s. Matilda, an ex-con, works in the city's most famous nightclub in 1955. Matilda's priority in life is to establish a good relationship with her daughter and to protect her. For this reason, Fistik, known as Pera's troublemaker, tries to keep her daughter Rasel away from Ismet. Rachel is unaware of her existence until her mother is released from prison. But will mother-daughter be able to communicate? While all this was going on, Matilda; his boss Orhan struggles with the superior attitudes of the nightclub manager Celebi and the artist Selim.
Broadcast Platform: Netflix
Genre: Comedy, Drama