Hazal Subasi started to be on the agenda with her biography by many people who follow the tabloid news closely. Hazal Subasi, who attracted attention after her name was written in the final in the beauty contest, also entered her acting career. So, who is Hazal Subasi, where is he from, how old is he and in which TV series? Here is some information about that name…
| | |
| --- | --- |
| Date Of Birth: | May 2, 1996 |
| Place Of Birth: | Izmir |
| Length | 166 cm |
| Weight | 52 kg |
| Eye Color | Brown |
| Sign | Taurus |
| Marital Status | – |
| Lover | Single |
| Education | Izmir University of Economics |
| Instagram | @hazalsubasii |
Hazal Subasi is a Turkish actress and model. Hazal Subasi came third in the 2015 Miss Turkey contest.
Hazal Subasi was born on May 2, 1996 in Izmir. Hazal Subasi, who is studying in the Department of Public Relations and Advertising at Izmir University of Economics, decided to become an actress after she was selected third in the Miss Turkey contest she participated in 2015 and received training in this direction.
Broadcast on TRT 1 screens, she had his first acting experience, played the leading role, and made his debut here with the series Adini Sen Koy, which she shared with Erkan Meric. Afterwards, Hazal Subasi, who gave life to the character of Bahar in the Halka series, which was broadcast on TRT 1 screens, joined the cast of the Cukur series, which was broadcast on Show TV.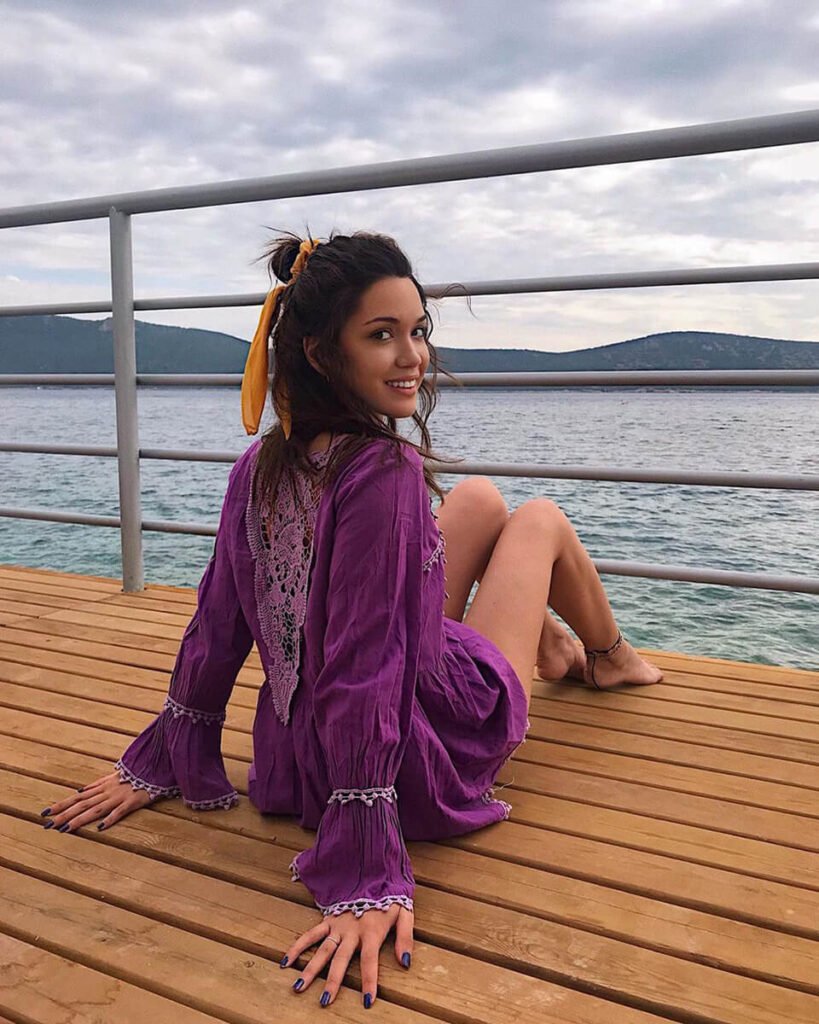 Born in Izmir, actress Hazal Subasi is a Taurus. His height is 1.66 meters and his weight is 52 kg.
Hazal Subasi first appeared on the screen in 2016 with the TV series Adini Sen Koy. Afterwards, he took a role in the TV series Bir Umut Yeter and Halka. Lastly, Subasi, who took a role as a supporting actress in the Cukur series, was selected as the 3rd Miss Turkey in 2015 and the best actress of the year at the Cyprus Havadis Media Awards in 2018.
Who is Hazal Subasi Boyfriend?
Viewers are also curious about the answer to the question of who is Hazal Subasi boyfriend. Hazal Subasi's lover is Riza Kocaoglu, her co-star in the Cukur series.
Adini Sen Koy Series Subject – Cast
"The soul in love lives in a dark and cold climate. Both heat and light are always one step away, in the hands of your loved one. Love is the inability of two hearts drifting towards each other to come together, and they always fall away while trying to get closer.
The story of two young people, Omer and Zehra, whose characters are as different as night and day, whose worlds are as different as black and white, will flourish in an impossible climate.
Despite their great resistance and all the unavoidable…
Omer finds himself in an obligatory game when he least expects it for the happiness of his brother who has six months left to live… He has to marry Zehra, who comes from a completely different world. He will make a formal marriage with a six-month contract, for which he will pay Zehra the money he wants and buy her six months.