Hande Ercel is one of the very successful Turkish players despite his young age. She also increases his popularity every day by playing in successful series and films. So, What are the series that Hande Ercel has played so far? What are the new and old most watched Hande Ercel TV series?
Here, all the details.
Calikusu – 2013
The series, which is an adaptation of Calikusu, one of the most widely read novels in Turkish literature, centers on the life story of Feride, the main character of the novel.
16 Feride, who was orphaned at a young age when he lost his grandmother, was brought to Istanbul by his father, who was a soldier. When his grandmother also dies, his father enrolls Feride in the French boarding school of Notre Dame de Sion to get a good education. Here, he gets the nickname "shrub" due to his vermin and his inability to descend from the top of the tree in the school's garden. She spends his summer holidays with his aunts. She soon loses his father, becoming both an orphan and an orphan at a young age.
As Feride grows up, she becomes a very beautiful young girl. Ever since he was a little boy, he has hidden feelings for his aunt's son Kamran, who is several years older than him.
Hayat Agaci – 2014
The bread door of the Karahanli family, the father's heirloom shops, Ashes overnight. Murat, the eldest son of the family, works hard to clean up the shop and make things right, but is unaware of the danger that awaits them. The Karahanli family is now facing a big test..
Siyah Inci – 2017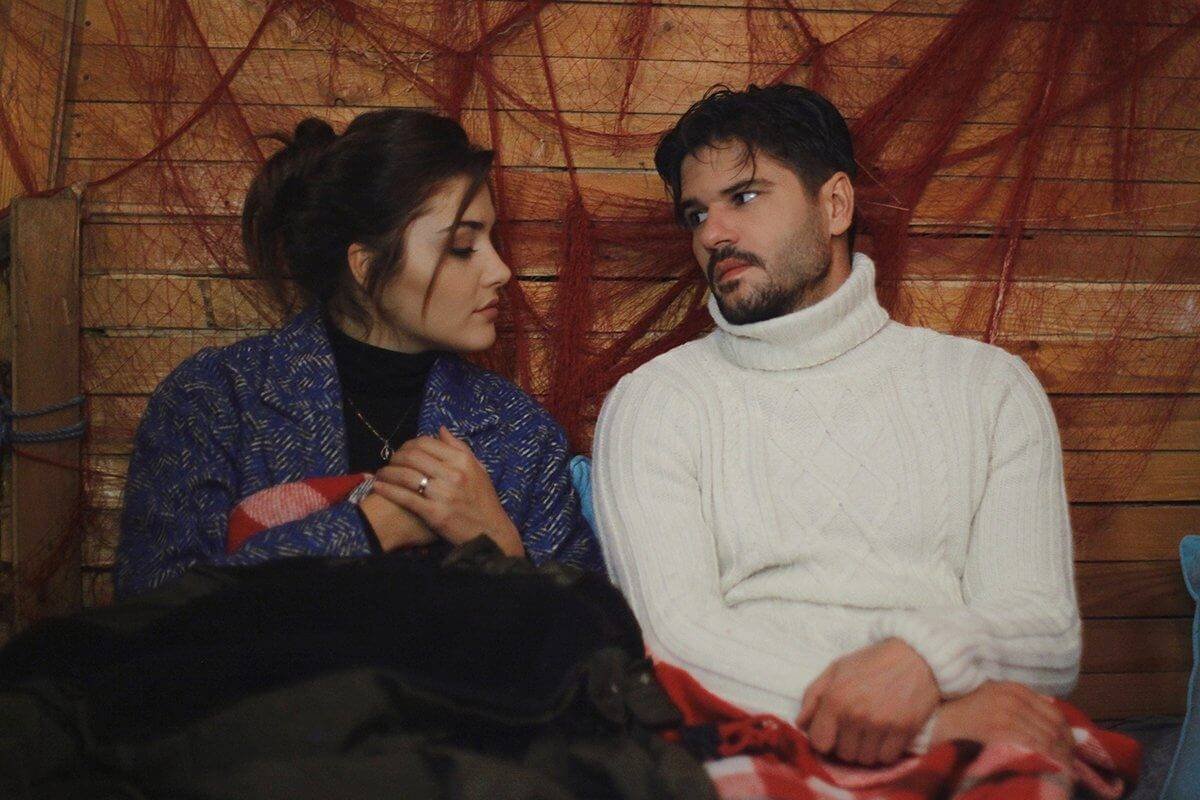 The love of Hazal (Hande Ercel) and Kenan (Tolgahan Sayışman), who live in a small coastal town in the Aegean Sea, who have promised never to leave each other, will change with the arrival of Vural (Berk Hakman) and the risk of everything to get Hazal, and the lives of the two lovers will be turned upside down.
Halka – 2018
Two young men of different character, Cihangir and Kaan, as two close friends with different life stories, stubbornly and furiously stand shoulder to shoulder against a plot they think is a coincidence. Together, they pursue an event that is in the past but haunts them like a ghost. They are sworn to account for old stories, dirty histories and lies that have been told to them throughout their lives. In a world dominated by criminal organizations, money and conspiracy, they face a ring that they witness in its terrible face, even though they do not know its name.
The ring is a sinister criminal network operating underground. It is an illegal entity that, wherever there is money and power, goes out in front of the curtain and directs events without showing themselves. The ring is the story of two young men who, with their endless adventures, try to destroy this organization, which has created a dark world. The story of the series is based around two young men named Kaan and Cihangir who seek revenge for a past that hurts even more as they dig.
Ask Laftan Anlamaz – 2016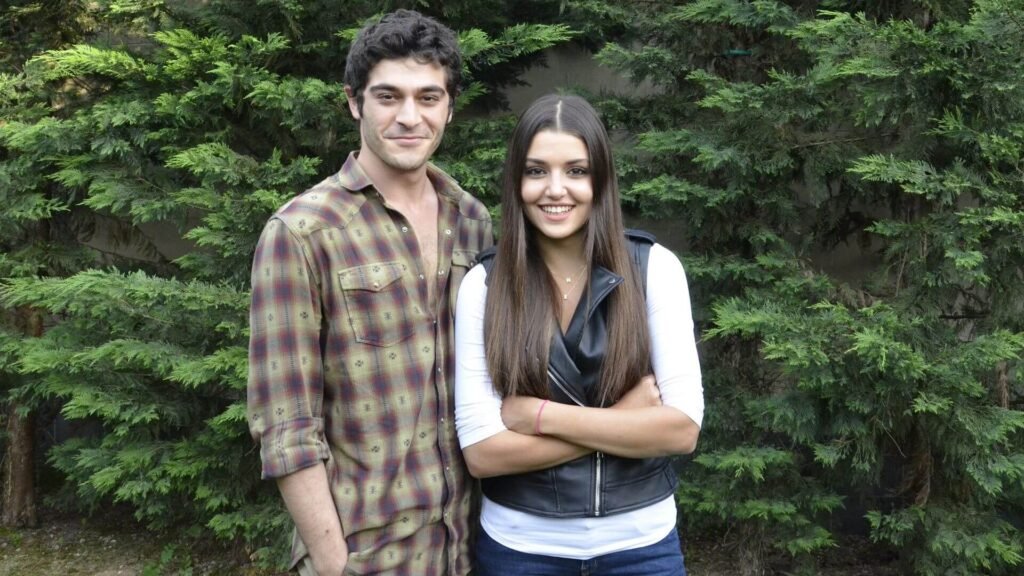 Love does not understand words the subject of the series begins with the intersection of the paths of a young girl named Hayat Uzun who has just finished university and the character of Murat Sarsmaz, one of the well-known names of the textile world, with coincidences. Hayat's mother comes to Istanbul with her daughter and tells her that if she does not find a job, she will return to their hometown of Giresun with her daughter. Living with his two girlfriends, he does not want to return home. He starts a job at a textile company with a fake identity to prevent his family from forcibly taking him from Istanbul. Hayat, who doesn't like to lie, plans to quit after working in this job for a while. But something happens to him outside of his plans and he falls in love with his boss Murat. At first, his feelings, which he cannot even admit to himself, cause Hayat to give up his desire to quit his job. Moreover, with his sympathetic attitude, life soon gained the hearts of the employees at work.
Azize – 2019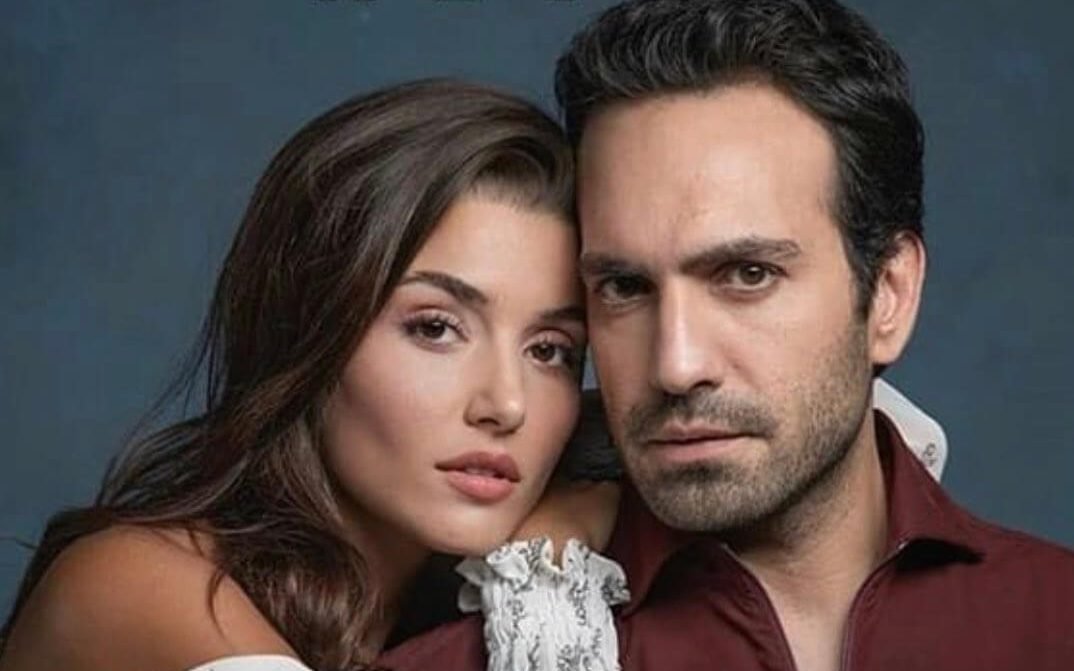 Melek (Hande Ercel) was killed at a young age by the Alpans family, whose father was a mafia. Melek grew up and became a nurse by the name of Aziz, whose family disintegrated and was left alone. Aziz's only goal in life is to avenge his father.
Aziz went to prison for the vaccine. Balkan (Mustafa Yildiran), the eldest son of the alpans, will be evicted that day. It would be an assassination attempt on Balkan. But instead of Balkan, his brother Kartal (Bugra Gulsoy) is shot. Saint nurse makes her first intervention, saving Kartal. As a reward for this, he settles in the House of the Alpans for the care of the Kartal.
Azize falls in love with Kartal, The Son of the Alpans, as he plans his revenge. Now the Aziz will go back and forth between his revenge and his love and enter a dead end.
Gunesin Kizlari – 2015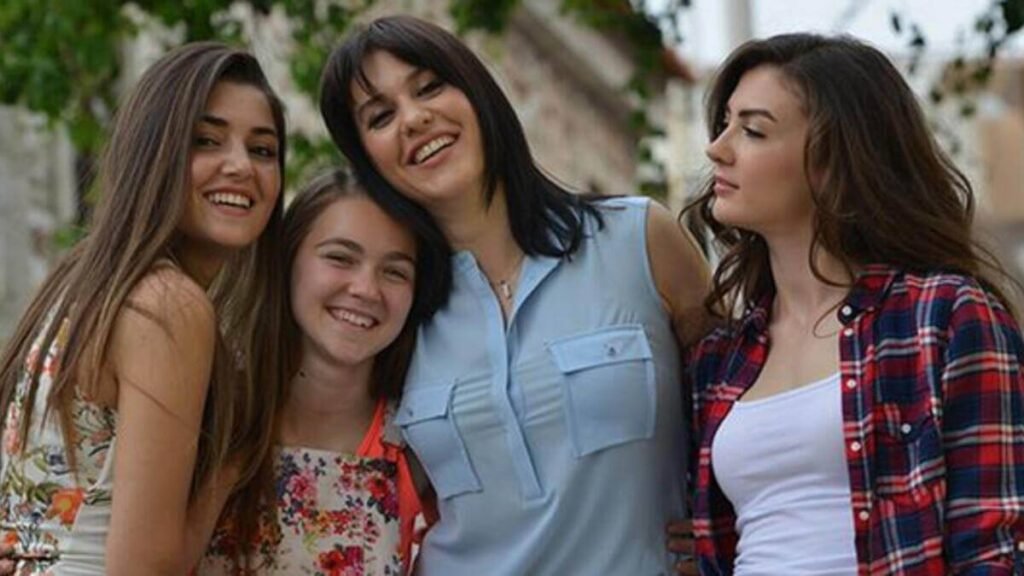 Gunes is a 35-year-old Izmir literature teacher with 3 children. 17-year-old daughters with completely opposite characters, fraternal twins, Nazli, Selin and Peri, two years younger than them, live a happy life in their own state. Then, Haluk Mertoglu, an Istanbul businessman, appears before the Sun. Haluk and sun fall in love. Haluk's proposal to marry in a short time Stuns Gunes. Sun, however, wants to accept the offer; there is a small problem. Their daughter is not yet aware of Haluk's existence. Coy about twins, he's totally against this marriage. Selin thinks that this marriage is a very good opportunity for both her mother and herself, while the youngest Peri tells her that the choice that makes her mother happy will make her happy too. Despite all the problems Nazli has caused, Haluk has no intention of giving up Gunes.
Sun and his daughters fall like bombs in the middle of the life of the Mertoğlu family. The life of the Mertoğlu family is not as perfect as it seems from the outside. With the arrival of the Daughters of the sun, all balances will change and all secrets will be revealed.
Sen Cal Kapimi – 2020
Eda Yildiz (Hande Ercel), who connects all his hopes in life to his education, faces Serkan Bolat (Kerem Bursin), who cuts off his scholarship to study abroad, causing him to remain a high school graduate. Serkan Bolat offers to give Eda back her scholarship if she pretends to be engaged to him for two months.
Although Eda initially refuses the offer of this man she hates, she is forced to accept it when the circumstances change. As they pretend to be engaged, Serkan and Eda begin to have a passionate, difficult relationship that will make them forget all they know is true. Because love is hard. And that's why it's amazing.