Kerem Bursin occupies a very important position among Turkish actors. She has appeared in many TV series so far. Among his projects were very popular TV series. We're talking about TV series like Sen Cal Kapimi and Günesi Beklerken.
So, in which TV series did Kerem Bursin play his best role?
1. Kerem Sayer – Günesi Beklerken
The first TV series that made Kerem Bursin known in Turkey. She suddenly became popular due to her mutual role with Hande Dogandemir. The character of Kerem Sayer, which he played in the series, has an important place in the history of the series.
Kerem Sayer character is 17-18 years old. The only child of a wealthy family. He stands out for being handsome, charismatic and insanely intelligent.
2. Yigit Kilic – Seref Meselesi
Yigit is a 25-year-old, very handsome young man. He has an assertive physique. His self-confidence is arrogant. He has an extroverted nature that likes to have fun and laugh. He's a liar, a lover of booze and women. It has a violent, somewhat criminal, dark side.
The terrible events they experience will change the young man's whole life. But when he loses his father, he will grow up. Revenge and greed for power will be the strongest motivation that binds him to life. In the dirty world he prefers, the darkness and light within him will always be at war.
3. Ali Smith – Bu Sehir Arkandan Gelecek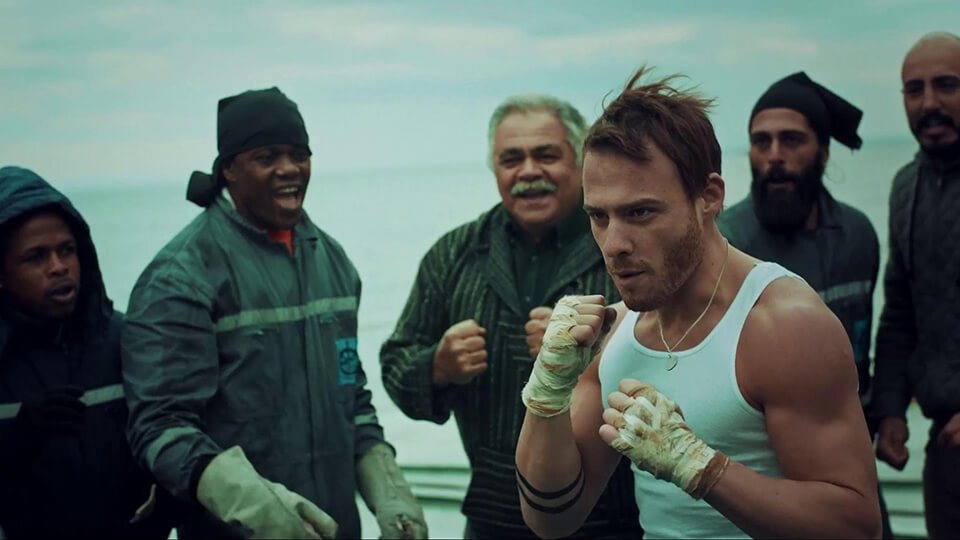 He was 28 years old, lost his mother when he was young, and was raised by Rauf, a cook on ships. He is a very well educated young man in a difficult life, he speaks many languages. There is no one he values other than Rauf, whom he remembers as both a mother and father in his life. He is passionate about boxing.
4. Dmitry – Yasamayanlar
"He does not live in Istanbul; Istanbul is his." His words are enough to tell that Dmitry is one of the most powerful vampires in history. Dmitry, a 500-year-old vampire, will enter into a great war against the people who hunted them down for centuries.
Dmitry, who will try to make his old friend Numel a partner in his goal in this struggle, where power is more important than anything, will taste a feeling he knew from Mia when he was human.
5. Mustafa Kerim Can – Muhtesem İkili
Mustafa Kerim Can is known as MKC for short. He's the best cop in the European Side Organized Division. He is known for his wealth, but no one knows where this wealth comes from. Famous for his gruff and grumbling, and for gaining insane power when he's dazed.
A well-groomed man who cares about his elegance. He takes everything as seriously as himself. He is still in love with his ex-wife Yağmur, whom he divorced. He is very attached to his son Mehmet Kaan Can.
6. Serkan Bolat – Sen Cal Kapimi
Serkan Bolat is a handsome, charismatic, tough guy. A very well educated, knowledgeable and ruthless businessman. He ran from success to success by growing his father's holding. He knows how to turn the business world against him like a great chess master. He likes to take risks. He stands behind every decision he makes and goes all the way. He has no motivation other than work and success. He's obsessed with not losing, and that's why he's secretly afraid to love.
Kerem Bursin and his co-star Hande Ercel became one of the most loved couples in Turkey and the world with this series. Especially, there were fans from countries such as Italy, Spain and India.
Which is Best Role of Kerem Bursin?