He is a hardworking and talented actress who defends women's rights to the fullest, who thinks love is a great inspiration. He is also one of the most popular advertising faces. Kerem Bursin, whose popularity is increasing day by day, spoke to FOX television, the producer of Sen Cal Kapimi.
We wanted to deliver this Kerem Bursin interview to you.
Interview with Kerem Bursin
Sen Cal Kapimi was very much appreciated by the audience. The series continues to maintain its steady success in rating charts. Before the show started, did you guess it would be so successful? How do you get feedback from your fans?
Frankly, I did not expect it to be this successful, but we are seeing extraordinary support and it makes us all very, very happy. We are always trying to do our best. I hope our viewers will always be satisfied with the progress of the show, they are very important to us. They are one of the factors that motivate us the most.
"Serkan Bolat tached Me that We can Go Out of Our Strict Rules"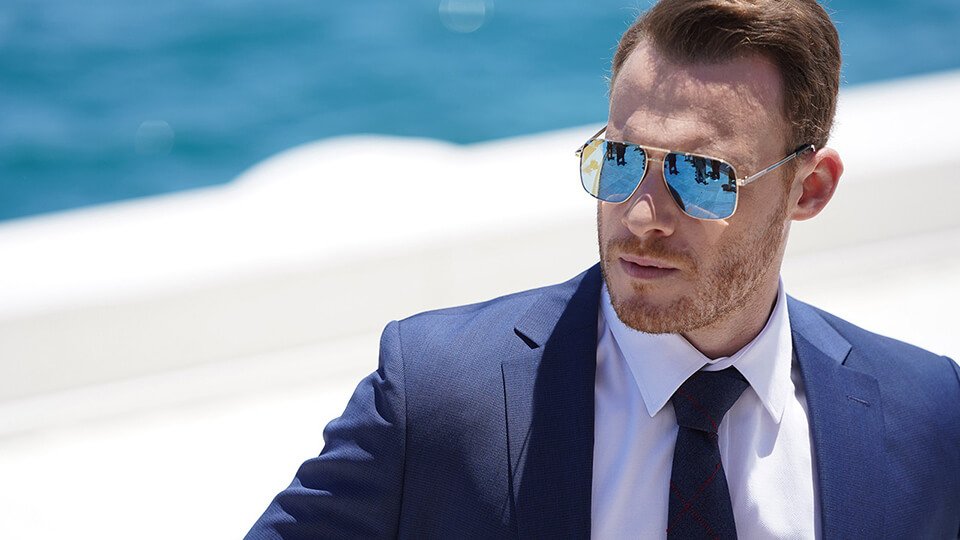 You stated that you first tried to understand a character, identify with yourself, and then learn a lot from him. What does Serkan Bolat teach you in this sense?
I can say that the character of Serkan Bolat taught me that we can break out of our own strict rules. We all have hardened rules, there are many things in our lives that we say "we cannot change" but as we see from Serkan Bolat, in fact, everyone can change whenever they want.
Serkan Bolat's motto: "Don't enter the game you won't win, don't lose the game you are in." He is very ambitious, very hardworking. Are there any aspects that you liken to yourself?
No, I cannot say that it has sides that I compare.
In the set environment, we hear that all the players get along very well with each other and good friendships are established. How are the days on set?
Our team is very sweet. Together with the players, all the staff of the set, we really became a great team. Our days and shoots are very intense, but here we love each other and move forward with a family spirit.
"Hande is a Good Chance to be had a Team"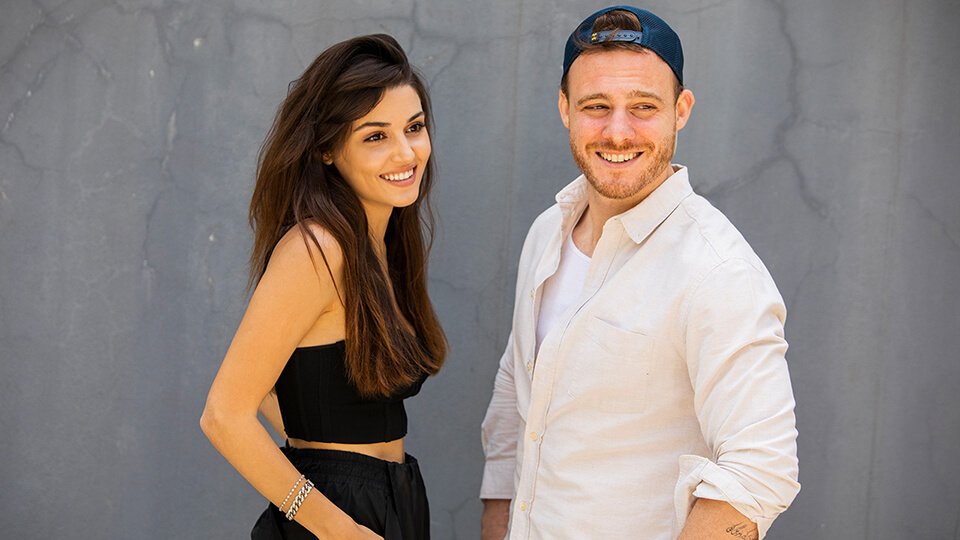 Your harmony with your role mate Hande Ercel in the series is also highly appreciated by the audience. You have become a very popular couple, how is your harmony on the set?
Working with Hande is very enjoyable, I have mentioned this before. Hande is a good chance to happen to a team and its players. He is very hardworking, open… He has a beautiful soul. This is how things get easier.
In one of your interviews, you said that you are a friendly and adaptable person. What advantages does this feature give you when working on a new character? Does it help you adapt quickly to the character?
I think it helps. In order to adapt to something, one must also empathize. It is more important to me to empathize with the character and understand what he is doing and the reason for his behavior rather than saying "I cannot play this, I cannot do this" when a character is offered. So yes, I can say that it provides convenience.
"I Interference when Something is Sexist for me in the Scenario"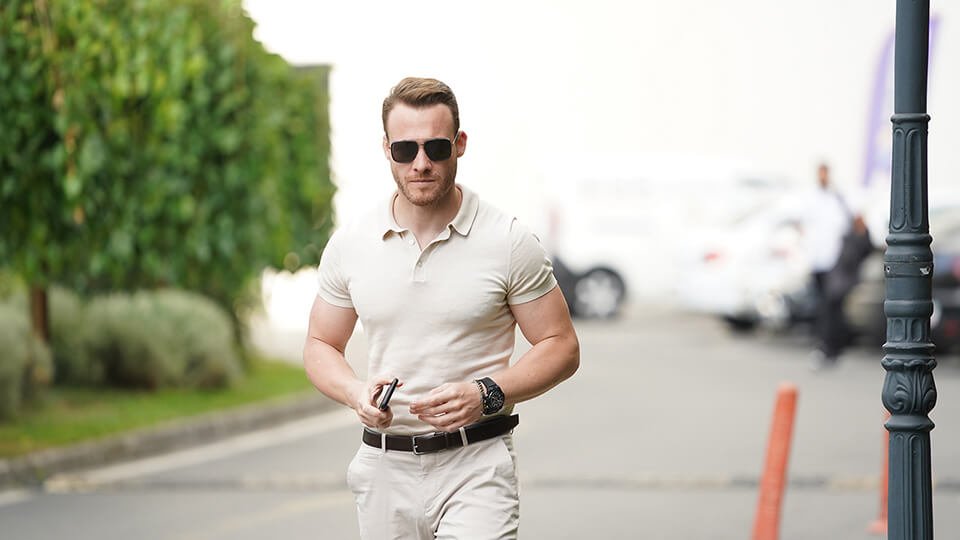 You support children in difficult situations and raise your voice on many issues such as gender inequality and women's place in society. You even underline that it is possible to do more in this regard at every opportunity. What would you like to say about this? Is there an ongoing social responsibility project that you support?
Unfortunately, the course of the world is not progressing very well, the source of this is that it is governed by a patriarchal society. Whether it is in the language we use or systematically… We see this inequality every day. In our world, scenarios can also sound like this. The woman is more vulnerable, the man is more savior. Let it be the structure of the story and the sentences…
For example, it is not right to call a woman a "girl". All of these are things that actually influence and support that big picture. Even if it is a script, I speak up and intervene when something is sexist for me. If it affects people, then the things they watch should not be affected in this way either.
"I want to Build a Climbing Wall in my Home"
We know you are a former boarder, fitness instructor, and boxer. So what is your favorite sport and why?
I love them all. Nowadays, what I enjoy the most is "climbing without ropes", I want to have a climbing wall built in my house, but I also love boxing.
You recently shot different commercials. Apart from shooting TV series, you try to spare time for both your other works and sports. What is your planning? Isn't it difficult to manage time?
It happens, it is really difficult, but if you have a nice team and the people you work with are sensitive about this, everything gets easier. There is a great team behind me and I am very happy with the team I am in. My manager Gunfer also makes my life easier.
"Myself to feel at Home in Turkey"
You have lived in many different countries until today. We can even say that you have spent most of your life abroad. Where do you feel most "at home" and why?
I feel at home because I live abroad in Turkey was the shortage. When you say the name "Kerem Bursin" in America, an alienation begins suddenly. They also have difficulties in pronunciation. In America, those coming from abroad are not very tolerated, so you feel excluded. But for me, this has been a very important experience, so you cling to your identity more, discover and understand your self even better. You also understand that you have to put this on a solid ground, in order not to be afraid. When I came to Turkey, "I am this topraklard, I Turk," I said. It was interesting to explore this place, but at the same time that sense of belonging started very strongly.
The awards you receive are not interrupted, your success has climbed to the top since the day you started your screen adventure. What is your biggest goal in your acting career in the next period?
I can say that my next biggest target is America.
We heard that Kerem Bursin loves dogs very much. What would you like to give a message to our audience and readers who want to adopt dogs?
Yes true. When I'm in the car, walking down the street, I still get very upset because an abnormal number of stray dogs are walking around. Dogs of the breed included, and that's really sad. I watched a video the other day, maybe you came across it. At the red light the dog stands, people are walking. How such animals can be left on the street, I cannot understand. It is a pity that there is not enough support and effort on this issue. A campaign called "If you adopt dogs from the street, we will pay a monthly fee" was launched in Konya and many animals were adopted thanks to the campaign. I really believe that you have to solve this case somehow. Unfortunately, we still live in a society where dogs are thrown out.