Hande Ercel does not fall off the agenda with Kerem Bursin in recent days. 26-year-old Hande Ercel, who is associated with her friend in the same project and often mentions her name with love rumors, is curious about everything from her aesthetic state to her age. Former lovers of Hande Ercel, who was previously with Murat Dalkilic, became the subject of curiosity. Here are the Hande Ercel's Ex-Boyfriends and Dating History…
Ekin Mert Daymaz
Ekin Mert Daymaz and Hande Ercel had a relationship as a resentful peacemaker.
They shared pictures of themselves on social media following their romantic trip to Paris and announced their relationship. But then the two went on the path of separation.
Tolga Saritas
Handsome actor Tolga Saritas and beautiful Hande Ercel's, who shone with the series Gunesin Kizlari, were also lovers in normal life. The couple, who were later said to have separated, were seen leaving the same cafe 6 months after the break. And rumors of love flared. They later announced their relationship in an interview on February 14. After a while, it was announced that they had broken up out of jealousy.
Mehmet Dincerler
He had an affair with Mehmet Dincerler, a close friend of his former lover Ekin Mert Daymaz. Hande Ercel has received negative criticism. Hande Ercel explained that we are very happy, we have a relationship that goes very well. But the 2-month relationship ended in a short period of time.
Murat Dalkilic
Murat Dalkilic, who broke up with actor Merve Bolugur, started a relationship with Hande Ercel after a while. As their relationship progressed towards marriage, they decided to separate. The couple explained that our relationship is now over.
Kerem Bursin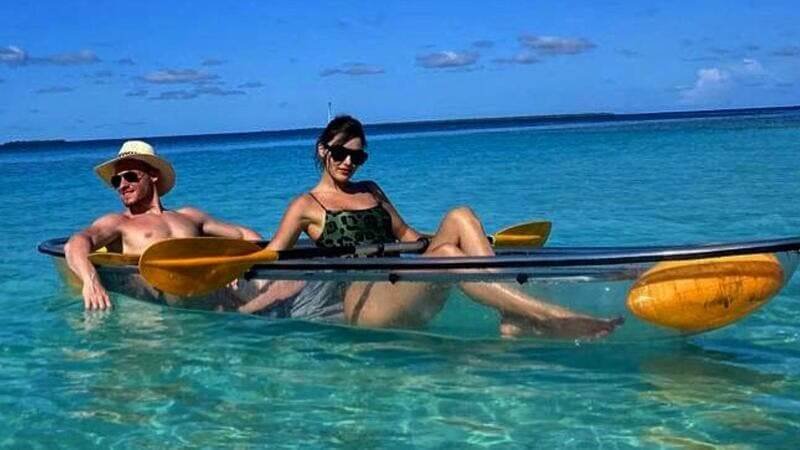 From the first episode of the series in which they took part, Hande Ercel and Kerem Bursin's love became real. Kerem Bursin and Hande Ercel, who took their breath in the Maldives when the series made the season finale, rekindled their love claims with their sharing in succession. Hande Ercel and Kerem Bursin, whose return to the Maldives was first seen hand-in-hand, were documented in love. Hande Ercel spoke for the first time about Kerem Bursin, whom she had been with for about a month. Erçel, who did not respond to the claims of love before, "Get Well" in the face of the words, "Thank you, everything is very beautiful" by saying, the love confession was the first time he accepted the relationship.