Can Yaman and Diletta Leotta have a new development in their relationship. Italian media reported footage of Leotta kissing another man, with whom Yaman proposed marriage. It is revealed that the duo broke up due to betrayal.
He was in love with Italian sportscaster Diletta Leotta, despite the opposition of his lovers. The duo's Love claims hit the magazine's agenda like a bomb. Finally, he proposed to his girlfriend. The new development shocked the famous player.
It became clear why Can and Diletta, who had been talking about their separation for some time, had left. "Advertising or really love?" his question did not fall off the agenda. It was noted that Can Yaman closed his Instagram account, which he actively used. He reinforced the allegations.
Big Shock to Can Yaman!
An image reflected in the Italian press today stirred up the mess. It was reported that the tie ended in betrayal. Footage of sportscaster Diletta Leotta kissing the billionaire businessman was even shared.
Along with these photos, the news of their separation was confirmed, and thus the reason for the couple's separation was revealed.
Diletta Leotta was seen lip-to-lip with Ryan Friedkin, the Vice-President of Serie A football club Roma. Intimate images of Leotta and Ryan Friedkin published in the Italian press quickly spread on social media as well.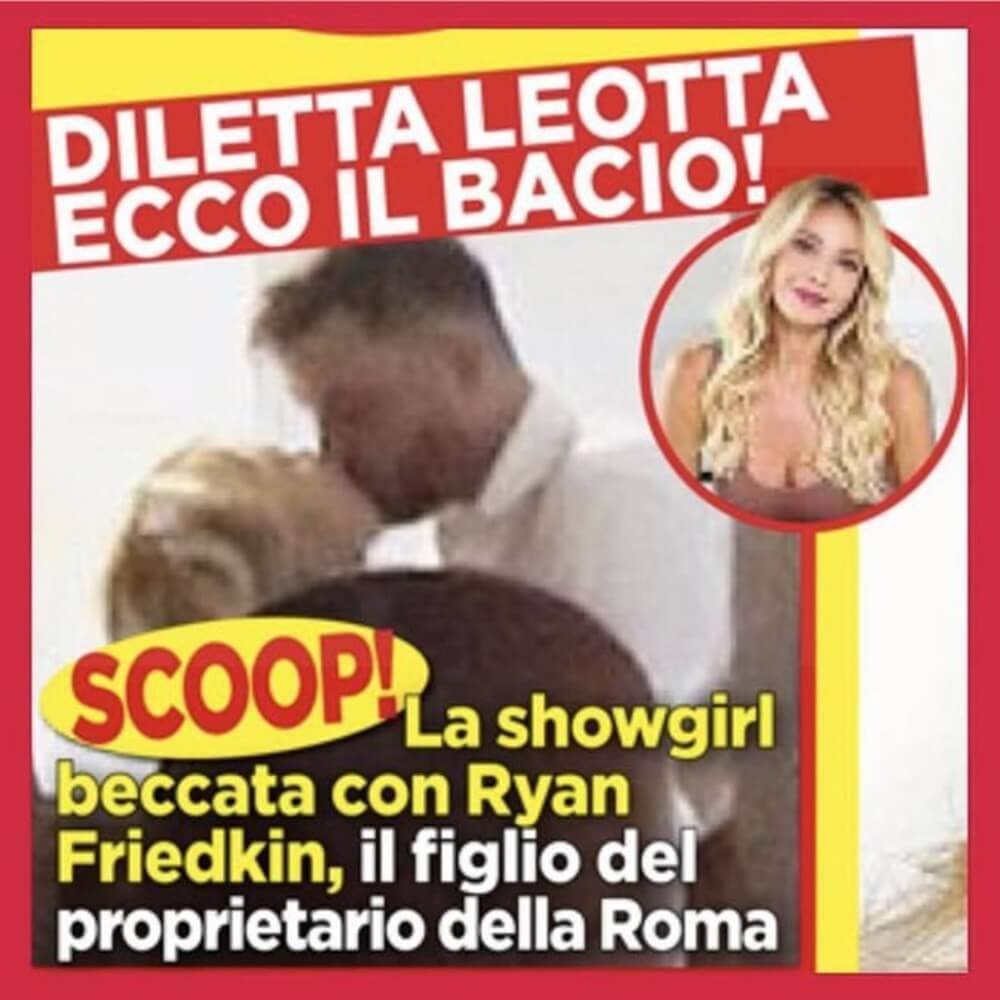 While the resulting images have hit the tabloid agenda, Yaman has yet to make a statement on the matter. The fact that Leotta and Yaman also deleted their frames together on their Instagram accounts didn't escape attention.
Who is Diletta Leotta?
Italian presenter Giulia Diletta Leotta was born in 1992. In the 2018-2019 season, he presented Serie A broadcasts for DAZN channel. Leotta made programmes for Serie B matches alongside Gianluca Di Marzio and Luca Marchegiani on Sky Sport. Diletta Leotta said in an interview that her biggest dream was to "one day interview Messi, Sergio Ramos, Salah, Kane, Neymar, David Beckham, Alan Shearer and Sir Alex Ferguson."
Leotta had an eventful split from her boxer lover Daniele Scardina, with whom she had been in love for some time and quarantined together during the coronavirus pandemic. Diletta Leotta was allegedly in love with world-famous star footballer Zlatan Ibrahimovic.
Who is Can Yaman?
Can Yaman was born on November 8, 1989 in Suadiye, Istanbul as the only child of his family. His father's name is Guven Yaman, and his mother's name is Guldam Can. When Can Yaman was 5, his parents separated. His grandmother is of Macedonian and his grandfather is of Yugoslav origin.
After attending primary and Secondary School at Bilfen College, he completed his high school education at the Italian High School. In his senior year of high school, he studied in Ohio in the United States through a student exchange program. After high school, he studied at Yeditepe University Faculty of Law on a scholarship and graduated in 2012. While still in college, he went to Washington with an exchange program and took law classes.
In 2014, after graduation, he worked as a lawyer for six months at a world-famous corporate firm called PricewaterhouseCoopers for a compulsory internship of 1 year. Can Yaman started acting after studying acting from Cüneyt Sayil.
A licensed basketball player, he is also interested in football, guitar, piano, drums, table tennis, rafting, badminton. He can speak Turkish, Lazca, Italian, English and German. He also began to study dance, as he believed it would contribute to his acting.
In 2018-2019, he played the character of Can Divit in the series titled Erkenci Kus (Early Bird), directed by Cagri Bayrak and Aytac Cicek and starring Demet Ozdemir. He played the character of Ozgur Atasoy in the series Bay Yanlis (Mr. Wrong), directed by Deniz Yorulmazer, starring Ozge Gurel and which began to air on FOX TV in 2020.