Who is your favorite actor? Can Yaman vs Engin Akyurek? Vote for your favorite one! Choose your side!
Can Yaman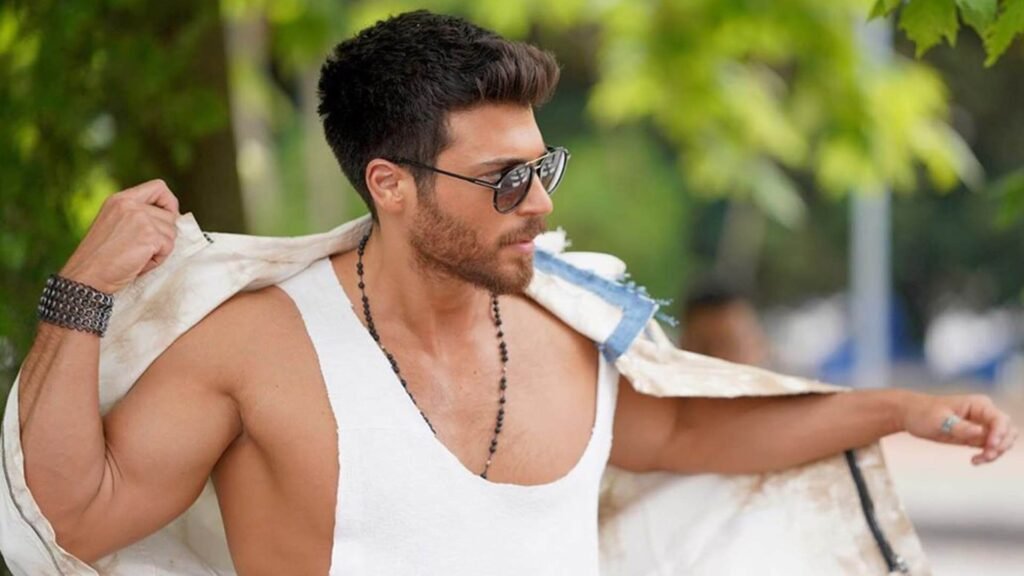 Can Yaman was born on November 8, 1989 in Suadiye, Istanbul as the only child of his family. His father's name is Guven Yaman, and his mother's name is Guldam Can. When Can Yaman was 5, his parents separated. His grandmother is of Macedonian and his grandfather is of Yugoslav origin.
After attending primary and Secondary School at Bilfen College, he completed his high school education at the Italian High School. In his senior year of high school, he studied in Ohio in the United States through a student exchange program. After high school, he studied at Yeditepe University Faculty of Law on a scholarship and graduated in 2012. While still in college, he went to Washington with an exchange program and took law classes.
In 2014, after graduation, he worked as a lawyer for six months at a world-famous corporate firm called PricewaterhouseCoopers for a compulsory internship of 1 year. Can Yaman started acting after studying acting from Cüneyt Sayil.
A licensed basketball player, he is also interested in football, guitar, piano, drums, table tennis, rafting, badminton. He can speak Turkish, Lazca, Italian, English and German. He also began to study dance, as he believed it would contribute to his acting.
Can Yaman has appeared in the TV series Gönül İsleri (Love Affairs), Inadına Ask (Love Out-of-Spite), Hangimiz Sevmedik (Which of Us Did Not Love), Dolunay (Full Moon), Erkenci Kus (Early Bird), Bay Yanlis (Mr. Wrong).
Engin Akyurek
Engin Akyurek portrayed the character of Mustafa Bulut in the series Bir Bulut Olsam in 2009. It is the first production starring Engin Akyurek. The series, which brought together master screenwriter Meral Okay and director Ulas Inaç, was a cloud. He shared the lead roles with Melisa Sozen and Engin Altan Duzyatan, and played the character Mustafa Bulut, who gave the series its name. It has been the subject of criticism that the series is very similar to the Asmali Konak and contains sexually explicit scenes. RTUK sent a warning penalty to the broadcaster channel for its sexually explicit scenes in the series.
Fatmagulun Sucu Ne between 2010 and 2012 he came to the screens with the character of Kerim Ilgaz in the series. In 1986, Vedat Turkali wrote the screenplay and made as a motion picture "Fatmagulun Sucu Ne?" the film was shot as a series. And he met with the audience on Channel D screens. Fatmagulun Sucu Ne the series was directed by Sureyya Duru and starred Beren Saat.
He appeared alongside Farah Zeynep Abdullah in the lead role of the film Bi Kucuk Eylul Meselesi, which was released in 2014. In 2014, he played the character of Omar Demir in the series Kara Para Ask, starring Tuba Buyukustun, Nebahat Cehre and Erkan Can. He was selected as "Best Actor" at the International Seoul Drama Awards 2015. He was nominated for the Emmy Awards in the "Best Actor" category. Currently, he is on the screens with the character of Sancar Efeoglu in the series Sefir'in Kizi, which is broadcast on Star TV screens.
Co-produced by O3 Media and NGM, the Sefir'in Kizi series airs on Star TV screens. Directed by Emre Kabakushak and written by Ayse Ferda Eryilmaz and Sedef Nehir Erdem, Sefir'in Kizi series is broadcast on Star TV screens with a strong cast and emotional narrative.
Can Yaman vs Engin Akyurek
Who is your favorite actor? Can Yaman vs Engin Akyurek? Vote for your favorite one! Choose your side!