Neslihan Atagul was born in 1992. In our news, those who are curious about Neslihan Atagul, who first appeared in front of the cameras with a series called defoliation published in 2006… So, who is the talented, beautiful and successful player Neslihan Atagul?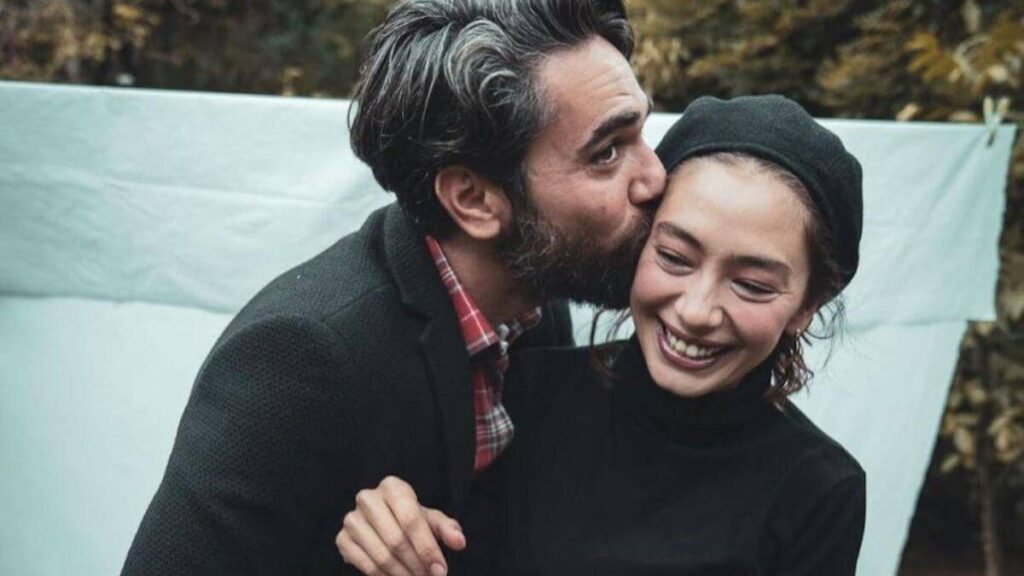 | | |
| --- | --- |
| Date Of Birth: | August 20, 1992 |
| Place Of Birth: | Istanbul |
| Length | 1.69 m |
| Weight | 53 kg |
| Eye Color | Green |
| Sign | Leo |
| Marital Status | Married |
| Lover | Kadir Dogulu |
| Education | Yeditepe University |
| Instagram | @neslihanatagul |
Neslihan Atagül was born on 20 August 1992 in Istanbul. Her mother is of White Russian and his father is of Circassian descent. She decided to become an actor when he was just 8 years old. When she was 13, she found the number of the Erberk agency owned by Joy Erberk, got his address, and went with his mother and registered it. A month later, she was in a commercial.
She is studying at Yeditepe University in the theatre department. In 2006, she stepped into the acting world with the character of the Deniz, whom she portrayed in the TV series Yaprak Dokumu. In 2006, her first feature film 'Ilk Ask', she played together with Vahide Gordum and Cetin Tekindor. She received the promising young actress award at the Golden Koza Film Festival for her role in this film.
"Hayat Devam Ediyor", the first series of work written and directed by Mahsun Kirmizigul, which began broadcasting on ATV on November 18, 2011, has played with masters such as Neslihan Atagul; Fikret Kuskan, Menderes Samancilar, Arif Erkin Guzelbeyoglu.
In 2012, the young actress Neslihan Atagul filled the eye with her performance in the film Araf, written and directed by Yesim Ustaoglu, starring Neslihan Atagul, Ozcan Deniz, Nihal Yalcın and Baris Hacihan, which tells the story of two young people working at a stopover where buses stop.
In 2013, Neslihan Atagul played in the television series Fatih-Harbiye, adapted from Peyami Safa's novel of the same name and directed by Sadullah Celen, starring Kadir Dogulu and Yunus Emre Yildirim.
In 2015, she played the lead role together with Ekin Koc in the Senden Bana Kalan. Again, in 2015, she received full marks from critics by playing the lead role together with Burak Ozcivit in the series Kara Sevda, which gained an important place in her career.
In 2016, she became the advertising face of shampoo brand Pantene.
Again in 2016, she married Kadir Dogulu, with whom she had been together for nearly 3 years.
In 2021, she played the character Nare in the TV series Sefirin Kizi, but had to leave the series due to his illness.
Neslihan Atagul TV Series
2019 – Sefirin Kizi
2018 – Dip
2015-2017 – Kara Sevda
2013 – Fatih Harbiye
2011 – Hayat Devam Ediyor
2011 – Kalbim Seni Secti
2011 – Canim Babam
2006-2010 – Yaprak Dokumu
Neslihan Atagul Movies
2015 – Senden Bana Kalan
2012 – Araf
2006 – Ilk Ask
Neslihan Atagul Awards
2013 – 45. Film Writers Association Awards Cahide Sonku Best Actress Award (Araf)
2012 – 25. Tokyo International Film Festival Best Actress Award (Araf)
2012 – Altin Koza Film Festival Turkan Soray Promising Young Actress Award (Araf)
2012-Moscow 2morrow Film Festival Award for Best Actor of the present and future (Araf)
2007 – Altin Koza Film Festival Promising Young Actress Award (Ilk Ask)