We gathered the Early Bird Turkish Series cast in one article. Because we know that Early Bird has taken its place among the most loved and watched series of Turkish TV series. Of course, there are Demet Ozdemir and Can Yaman among the best-known actors, but the cast of the series is quite large. In this article, you can find information about all cast that are curious and need to know. Happy reading!
Can Yaman
Can Yaman was born on November 8, 1989 in Suadiye, Istanbul as the only child of his family. His father's name is Guven Yaman, and his mother's name is Guldam Can. When Can Yaman was 5, his parents separated. His grandmother is of Macedonian and his grandfather is of Yugoslav origin.
After attending primary and Secondary School at Bilfen College, he completed his high school education at the Italian High School. In his senior year of high school, he studied in Ohio in the United States through a student exchange program. After high school, he studied at Yeditepe University Faculty of Law on a scholarship and graduated in 2012. While still in college, he went to Washington with an exchange program and took law classes.
In 2014, after graduation, he worked as a lawyer for six months at a world-famous corporate firm called PricewaterhouseCoopers for a compulsory internship of 1 year.
Can Yaman started acting after studying acting from Cuneyt Sayil.
A licensed basketball player, he is also interested in football, guitar, piano, drums, table tennis, rafting, badminton.
He can speak Turkish, Lazca, Italian, English and German. He also began to study dance, as he believed it would contribute to his acting.
Demet Ozdemir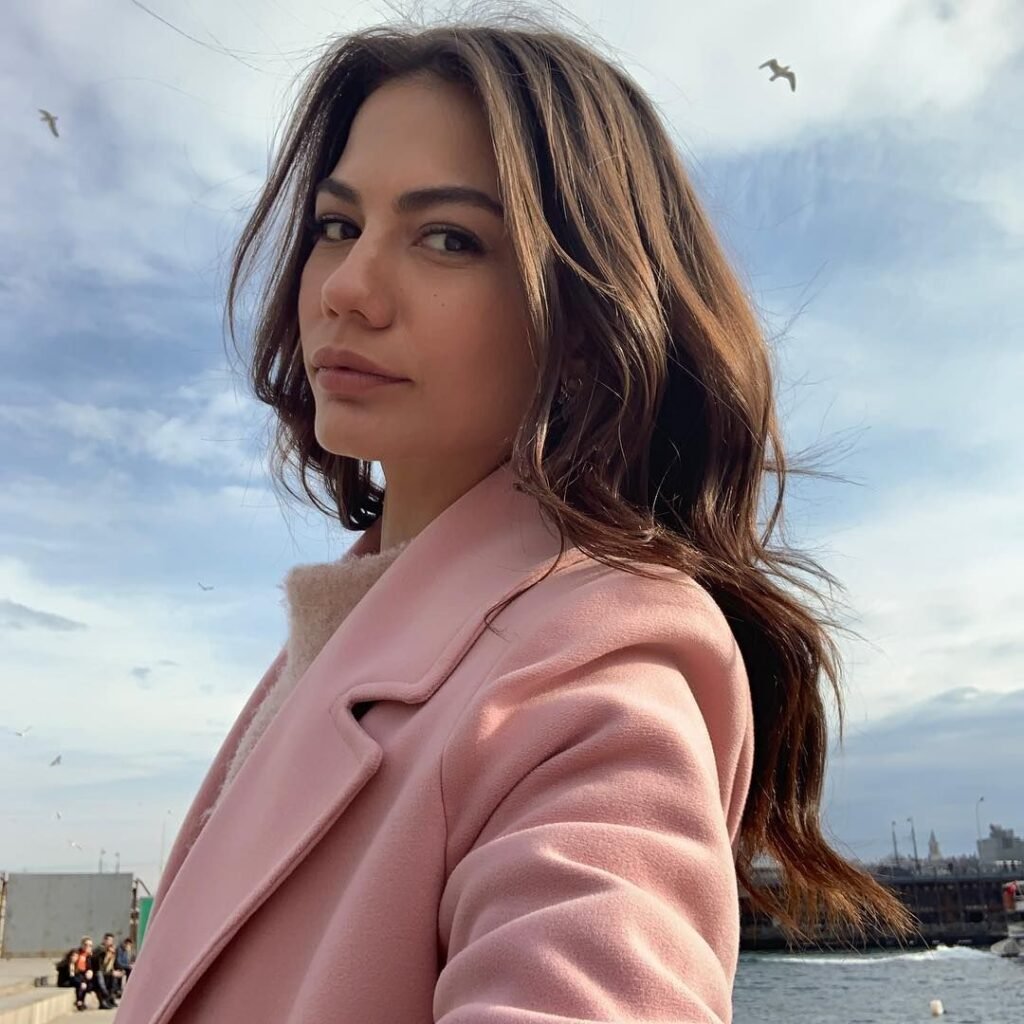 Demet Ozdemir was born on February 26, 1992 in a town in Kocaeli. She has an older sister and a brother. Her parents divorced when she was 8 years old. So they moved to Istanbul with her mother and older sister.
Regarding his relationship with his father, Ozdemir stated in an interview: "We haven't met for years, but we recently reunited. But I never thought he hated us or didn't love us. He is just too stubborn." said.
Her older sister worked and taught her in college. She joined Bengu's dance staff and danced there for 1.5 years. She had to leave school. She attended evening high school and graduated. After leaving Bengü, she danced with Efes Girls for a while between 2012 and 2013.
She played the character of Lale in the TV series No:309, which was broadcast on FOX TV between 2016-2017. In 2017, she portrayed the character of Aysel in the movie Sen Kiminle Dans Ediyorsun, written and directed by Burak Aksak. She played the character of Sanem in the TV series Erkenci Kus, which was broadcast on Star TV between 2018-2019.
Birand Tunca
Birand Tunca, who took a break from the sets for a while after the series Aşk Laftan Understanding, returned to the screens with Early Bird, one of the 2018 summer series. Birand Tunca, who played the character of Emre Divit, who is responsible for the financial affairs of an advertising agency belonging to his family in the Early Bird series, portrayed a full plaza person profile in his role.
Ozlem Tokaslan
Ozlem Tokaslan, a cinema and TV series actress, was born on November 13, 1973 in İzmir. She attended primary and secondary school in Izmir. Ozlem Tokaslan, who won the Eskisehir Anadolu University State Conservatory Theater Acting Department, completed her acting education here. Returning to Izmir, she received Singing Education at Dokuz Eylul University. At the same time, she started to appear on the stage by taking part in theater plays.
Cihan Ercan
His real name is Mehmet Cihan Ercan, originally from Adana. He was born on May 25, 1984 in Ankara. He is a graduate of Ankara University, Faculty of Language, History and Geography, Department of Theater. He played handball and fencing as licensed for a while. Later, when he became interested in acting, he left the sport. Still, Cihan Ercan follows football and basketball sports.
He first started acting with supporting roles in films such as Crime File, Neighboring Village Delisi and One Life is Not Enough. He was recognized for his success in the comedy Leyla ile Mecnun, which was screened on TRT. He made his success go big in productions such as I Miss You Too, Don't Tell Me Tales, Black Trouble, and Escape Brother. He played the character of "Erol" in the TV series No: 309.
Oznur Serceler
Oznur Serceler is a movie and TV series actress who is acclaimed with every character she plays. Serceler, who studied music at Mersin University Conservatory with Turkol Cankaya in 2001, is a graduate of Bilkent University Faculty of Music and Performing Arts.
She participated in the project called World Youth Orchestra in 2007.
The beautiful actress who gave life to the character of 'Leyla' in the Early Bird series was born in Kayseri. She was born on January 1, 1987.
Berat Yenilmez
Berat Yenilmez was born on October 5, 1970 in Sakarya. He graduated from Charles Sturt University in Australia with a degree in theater. He is also a graduate of Müjdat Gezen Art Center. He acted in many TV series and commercials.
Berat Yenilmez started to portray the character of Pastry Sami in the TV series "Seksenler", directed by Birol Güven in 2012. She took part in the series with Soray Uzun, Rasim Öztekin, Ilker Ayrik, Begum Oner, Suzan Kardes, Ozlem Turkad, Serhat Kılıc, Yasemin Conka, Vural Celik, Ceyhun Fersoy, Necmi Yapici. Berat Yenilmez has a banker wife whom he married in 2012.
Tugce Kumral
She was born on March 19, 1983, in Izmir. She graduated from Dokuz Eylul University, Department of Acting. She has been living in Istanbul for many years.
Tugce Kumral started acting in the movie Gonulcelen in 2003. She also took part in various commercials on the screens, played in many movies and TV series such as Old Story, Despite Everything, Sliding, Does This Heart Forget You?, Early Bird, Payitaht Abdulhamid, Ex Askim, Better than You. She continues to take part in new projects.